Strengthening your core
Scott Ridout
Converge President
Point Magazine // Summer 2017
---
Several months ago, I had a conversation with my son Jon about his career. He studied kinesiology in college in order to become a personal trainer. In a candid conversation about physical health, I asked, "So, is there one area of your body that deserves greater focus than the others?" In other words, I was hoping his answer would give me a shortcut to staying in shape.
"It's this, Dad," he said as he flexed his hands around his midsection like a State Farm "discount double check" commercial. "It's your core. Taking care of your core will affect every other area of your physical health. Neglect it and problems will arise in areas you think are unrelated, but they are not. Everything rises and falls on the health of your core."
The core of our ministry is leaders strengthened in their walk with Christ and sold out to proclaiming and living out gospel truths. The health of our leaders has an unparalleled effect on the health of our churches and ministries around the world. This is why our district leaders and national staff work so hard to help leaders stay connected with God, each other and our common mission.
We agree with the heart of the apostle Paul, as he writes: "And this is my prayer: that your love may abound more and more in knowledge and depth of insight, so that you may be able to discern what is best and may be pure and blameless for the day of Christ, filled with the fruit of righteousness that comes through Jesus Christ — to the glory and praise of God" (Phil. 1:9-11).
We hope this issue of Point inspires you to move forward with the vibrancy of your walk with God and a ministry that flows from connection with him and with each other.
---
Scott Ridout, Converge President
Scott Ridout is the president of Converge. A graduate of Virginia Tech and Columbia International University, he and his wife Lisa led Sun Valley Community Church, Gilbert, Arizona, from 1998 to 2014. Sun Valley has grown from 375 to roughly 5000 attendees on three campuses under his leadership. Previously, Scott served six years as a Converge overseer, including two years as chairman. He is also a church leadership mentor and will continue his coaching during his presidency.
Additional articles by Scott Ridout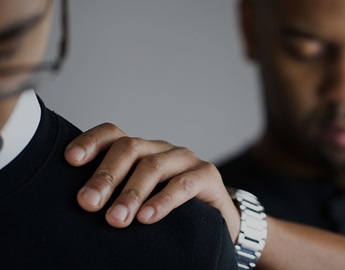 ---