COVID-19: A season for our growth and his glory
Scott Ridout
Converge President
Point Magazine // May 2020
---
Be very careful, then, how you live —not as unwise but as wise, making the most of every opportunity, because the days are evil (Eph. 5:15-16).
In these past few months, the whole world has had to pivot — to suddenly alter its course. As COVID-19 spread, it brought fear, confusion and frustration into our daily lives. We've never been in a situation like this before, unable to organize further than a week or two ahead. There are many things we don't know, but we do know a few things.
First, we know God is in control. It should be no surprise to any of us that we are experiencing trouble in this world. Jesus predicted it (Jn. 16:33), and James told us to plan for it (Jas. 1:2-4). Our greatest comfort in any time of trial or trouble is that God is not surprised and that he uses these seasons for our growth and his glory.
Second, we know people are looking for answers. Churches of all sizes, cultures and locations are reporting skyrocketing interests in their online services and ministries. Online Alpha groups, watch parties and discipleship groups are forming to create a new avenue to help people meet, know and follow Jesus.
Finally, we know God calls the church to stay on mission. Through two millennia, nothing has been able to stop the church. Wars, world powers, poverty, plagues and persecutions have come and gone, but the church continues to advance forcefully. We are driven by our belief in the truth of the Bible, the necessity of every person to know Christ and the conviction that every person matters to God and needs to hear about his grace.
In this edition of Point, you will see how churches are pivoting to meet the growing needs of our communities. You will see God's power to use crisis and the resilience of his people to adjust and trust him for impactful ministry. May God give us the wisdom to know the right thing to do to make the most of this opportunity and the courage to do it.
---
Scott Ridout, Converge President
Scott Ridout is the president of Converge. A graduate of Virginia Tech and Columbia International University, he and his wife Lisa led Sun Valley Community Church, Gilbert, Arizona, from 1998 to 2014. Sun Valley has grown from 375 to roughly 5000 attendees on three campuses under his leadership. Previously, Scott served six years as a Converge overseer, including two years as chairman. He is also a church leadership mentor and will continue his coaching during his presidency.
Additional articles by Scott Ridout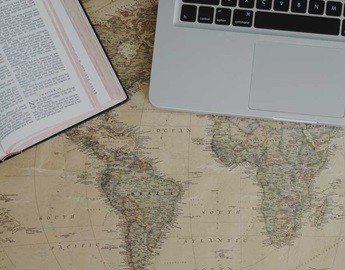 ---