Stories of impact
Inspirational stories and news of God's work throughout the Converge movement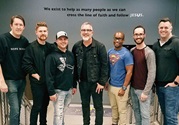 "The world is not going to come to us on their own so we must go to them," Free Grace United senior pastor Eric Dykstra said.
---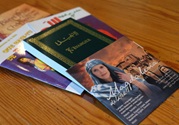 What's the difference between sharing the gospel 28,609 times and sharing it zero times? It may surprise you to learn that it's just one person saying "yes" to God.
---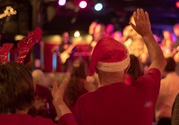 Entertainment industry veterans Sammy and Shannon Pawlak find a creative way to share Christ with entertainment workers in their community.
---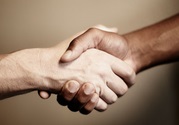 El legado del Dr. Martín Luther King Jr. nos llama a nosotros como movimiento para seguir avanzando hacia la justicia y la igualdad, alcanzando a personas de todos los colores, culturas y categorías con el evangelio de Jesucristo para iniciar y fortalecer iglesias y para enviar misioneros a todo el mundo.
---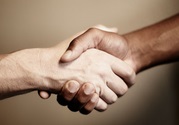 Dr. King's legacy calls us as a movement to keep pressing onward toward justice and equality by reaching people of all colors, cultures and categories with the gospel of Jesus Christ by starting and strengthening churches and sending missionaries around the world.