Story
I have been working towards a BA in Communications and Biblical Studies at Moody Bible Institute for the past 3 years. This summer, the Lord has opened a door for me to travel to the United Kingdom in order to intern with the Alliance for Transatlantic Theological Training (AT3). With AT3, I have the opportunity to practice what I have been studying these past few years, and to learn about the culture and religious climate of the UK. I am thrilled to have the chance to participate in hands-on church ministry, to grow in my faith, and to experience a new culture firsthand! If you'd like to know more about my internship or have any questions, please reach out to me via text, email, or Facebook!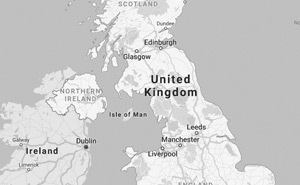 United Kingdom //
Our greatest privilege is joining Jesus in what he is building: his church. When we reach across the street and around the world with the gospel—locally and globally—we impact lives for eternity.
Personal ministry funds
Donate to a missionary to help provide specific tools and equipment needed to advance local ministry.
Live out your faith today. Help take the gospel to the ends of the earth.