Story
In 2005, Dallas and Kimberly met and married in Charleston, SC. They have four courageous children; Brooks, Isabella, Brody, and Benaiah. They have spent the majority of their marriage as a military family. As a former collegiate athlete with a heart for women and children, Kimberly carries a contagious energy with her everywhere she goes. Dallas' military career took him around the globe including 4 combat tours in Iraq and Afghanistan. Their story is one of trials, hope, and redemption. A story that they feel the Lord has used to equip them for their new life as part of the 6 Degree Initiative in Togo, West Africa.
The 6 Degree Initiative is a church planting movement focused on the unreached people groups just north of the equator in West Africa. The sixth degree spans across the balmy African coast that has been impacted most by Voodoo and its exportation of precious human life through the slave trade. Dallas and Kimberly are partnering with national leaders to plant churches in the least-reached cities of the region. A concentrated church planting movement within these culturally significant cities are serving as launching pads for ministry into smaller communities. Currently, the three projects within the 6 Degree Initiative are:
Togo Church Planting
Benin Church Planting
Togo Palms Camp and Institute
God is on the move in Togo and people are being saved. He is doing a great work, but there is still much to be done. Dallas and Kimberly's prayer is that the Lord does an equally redemptive work in the lives of the unreached, as He has done in theirs.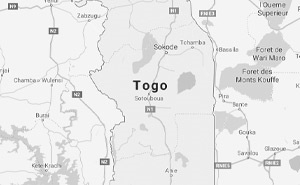 Togo, West Africa //
Togo, West Africa
Personal ministry funds
Donate to a missionary to help provide specific tools and equipment needed to advance local ministry.
Live out your faith today. Help take the gospel to the ends of the earth.