42-mile run becomes a prayerful Journey
Anna Barnett
Converge church mobilization associate
---
Currently, 41% of the world's people groups are considered unreached. That's an estimated 3.27 billion people who may live and die without ever hearing about the saving work of Jesus Christ.
The Bible reminds us of this heartbreaking truth in Romans 10:14: "How then will they call on Him in whom they have not believed? And how are they to believe in Him of whom they have never heard? And how are they to hear without someone preaching?" (ESV).
Such a reality drives the shared vision of each Converge initiative spread throughout 31 different nations. It is also a prayer asking God to create a gospel movement among every least-reached people group—in our generation.
"Least-reached" is defined as a people group where less than 4% of the population is evangelical. It is a people group that lacks enough believing Christians to evangelize the entire people group without outside assistance.
Through the 6 Degree Initiative (6DI), Converge global workers are living and ministering in the countries of Togo and Benin, both located six degrees north of the equator. These two countries have been greatly impacted by Voodoo and the slave trade and are in deep need of the gospel. Located in southern Togo is the city of Aneho where global workers have planted churches and continue to make disciples. It is their prayer to continue such work in the city of Ouidah, located 42 miles east in southern Benin.
Such work cannot be accomplished without the local church partnering and investing in the efforts of Converge global workers. This was the case earlier in 2021, when global workers within the 6DI requested the prayers of churches throughout the United States.
Related: What missionaries desire most
Through two different virtual prayer walks, areas where these global workers lived and ministered in Togo were covered in prayer. God used these fervent prayers and brought spiritual breakthrough.
Since then, many have responded to the sharing of the gospel, lives have been transformed, and the church continues to grow in Togo. God used the local church in powerful ways to intercede for the global workers located on the other side of the world. Despite the thousands of miles that separate the U.S. from Africa, the power of God and his work of the church is not hindered.
One church that is committed to partnering with 6DI is Journey Community Church in De Pere, Wisconsin. Since February 2020, Journey has been working through Converge's 2:10 FOCUS resource to further develop and strengthen their global missions involvement.
The 2:10 FOCUS process is founded on Ephesian 2:10: "For we are his workmanship, created in Christ Jesus for good works, which God prepared beforehand, that we should walk in them." It is a process is designed to help churches develop strategic missions efforts with clear, targeted goals based on prayerful, proactive choices. Such a process results in a church partnering with global workers on a deeper level by owning the mission of global workers and making a bigger impact for the Gospel worldwide.
Through prayer and discerning the Spirit's leading, Journey has assessed their missions potential and the unique way God has equipped them as a congregation. As a church, they are confident that God has led them to partner with the 6DI as they plant churches in West Africa and make disciples.
On the morning of September 26, 14 runners from Journey gathered to run a total of 42 miles (the same distance between Aneho, Togo, and Ouidah, Benin). This run served as a creative way to support the work of the 6DI and the work God is doing in Togo. It was also a fun way to celebrate Journey's growing partnership with the Converge Initiative.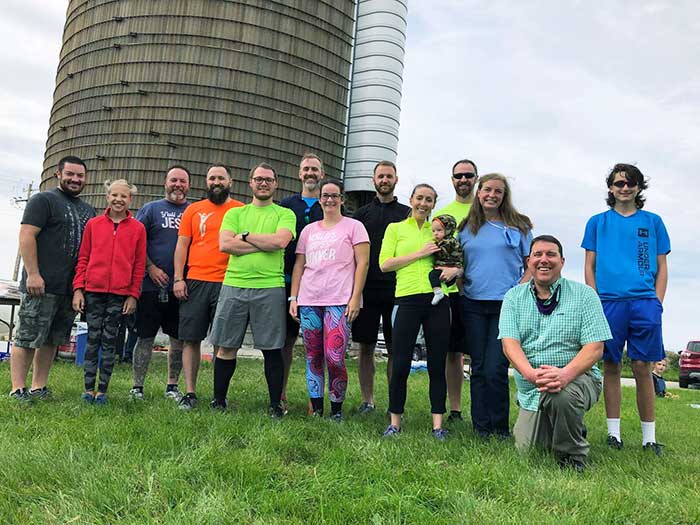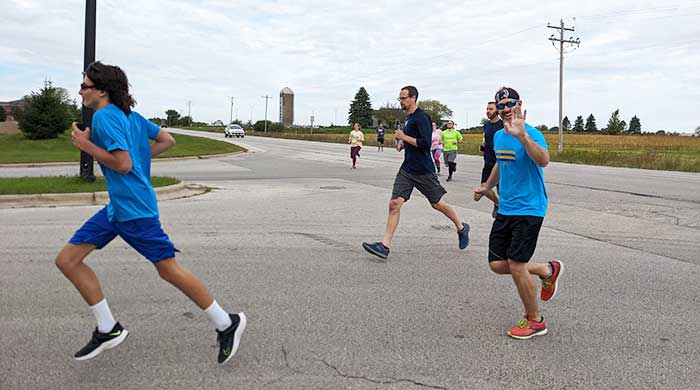 Churches like Journey play a crucial role in helping bring the gospel to the least-reached people groups. Just as Jesus commanded his disciples after his resurrection in Mark 16:15, churches have the same privilege to "go into all the world and preach the good news to all creation."
Converge's U.S. Engagement team is eager to serve your church as you reach the nations with the gospel. Learn about the specific ways we are able to walk (or run) alongside you in your global missions.
Just as several churches virtually came together to pray over Togo, Converge is inviting your church to lift up our global workers by joining one of our global prayer networks. When the global Church comes together, whether it be for a 42-mile run or an hour-long virtual prayer walk over Zoom, God blesses these unified efforts for His Kingdom work. And one cannot help but see that we are truly better together.
---
Anna Barnett, Converge church mobilization associate
Anna Barnett is a church mobilization associate for Converge International Ministries. In her role, Anna connects U.S. churches with global ministry opportunities and coaches them on how to strengthen their cross-cultural involvement.
Additional articles by Anna Barnett

---