That boy had no idea what God was going to do next
Ben Greene
Pastor & guest writer
Church planting & multiplication
---
On a two-lane bridge in 1984, Springfield Community Church almost lost its founding pastor.
Ray LaBatte was 15. About 6:30 one night, after wrestling practice, Ray went to the grocery store. He stood behind another customer, waiting with food stamps in hand. That lady told the cashier the town would be destroyed "if we keep letting these bastard families move in."
After his parents' divorce, Ray's mom and his brothers left a Sioux reservation in South Dakota to regroup. They never meant to do anything more than drive through Lomira. "We ran out of gas," he said. His mom decided to find a place to rent. He and his brothers enrolled in Lomira High School.
On his dad's pickup truck, Ray remembers a AAA sticker. "For me as a boy growing up, that stood for alcoholic, adulterer and abuser." His father possessed a lot of influence on the reservation, but an alcohol addiction possessed the Sioux leader. Nine rehabs and years of dysfunction cracked and finally broke the LaBattes' love and commitment.
Years of pain outside Lomira and brutal words in Lomira fused in that grocery store. A faithless heart forged on a bridge above two iron rails and faded crossties. The Catholics lived on one side of Lomira's railroad track, the Lutherans on the other side. But no one stood with Ray.
Related: "A God thing": School principal's suggestion leads to unlikely church plant
For a while, he kept hoping his dad would come down from South Dakota. Ray didn't run away on a southbound train. He didn't jump. He just left God. The irony of standing on Church Street didn't influence Ray's thinking. He was angry. His mother was bitter and hurt. Faith was gone.
"If you're really God, why did this happen?" Ray asked that day. For the next 15 years, Ray was wicked, angry with God and the world. "Little did I know God must have shaken his head: 'That boy has no idea what I'm going to do next.'"
Springfield becomes a site of worship in Wisconsin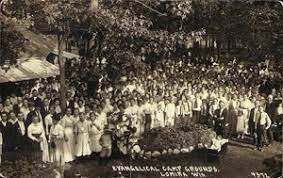 In 1853, Wisconsin residents were coming to Springfield to worship every summer at an evangelical summer camp. For 104 years, that camp was a place where God worked in mighty ways. That history began with a camp meeting held in a grove of woods at Lomira Center, June 15-20, 1853.
In 1854 and 1855, the Wisconsin Magazine of History says many people committed to Christ. Historical records show people traveled by ox team and wagon or on foot, some from as far as 60 miles away. As more and more people became Christ-followers, and expectations for experiences at camps shifted, worship spaces and camp facilities were built and a parsonage for a pastor as well.
The worship continued until 1957, when the camp opportunities started happening at Lake Lucerne. Even so, options for worship in Lomira continued through a Roman Catholic church, a Lutheran church and a Methodist church on the Springfield camp site. When the last campfire went out at Springfield, people said, 'What Springfield will miss is powerful preaching, prayer and inspiring worship.'
Lord, are you sending us to relight that fire?
Today Lomira is a bedroom community for people who grew up there or came back after the military, technical school or the University of Wisconsin. Most people are Packers fans – although LaBatte's South Dakota roots forced him to choose between the Minneapolis Vikings and Los Angeles Rams. Ray chose the Rams over the Packers' regional rival. That choice might not have helped as a teenager, but being a pastor would be a lot easier as a Rams fan.
Related: Converge 5-year church planting goal (video)
In Lomira, people average about $42,000 a year at their jobs. They love their local schools, their Badgers and their Packers in a town known mostly as an exit off the highways going somewhere else.
"It's a very generational town. Most people graduate high school, leave for 10 years and come back to raise a family," he said. "The life of Lomira is its school. That is the life and the pulse of everything else in this community."
But the pastor of Springfield Community Church, which turns five years old this October, says there is still darkness and struggle. He frequently apologizes for the churches in town to people who've been hurt rather than helped.
A man going through a divorce recently came to LaBatte. The man was reading various translations of the Bibles in his house, desperate for instruction about what God would say. Facing the pain of a wife who left with his children has hurt them and devastated the man. That man's unavoidable ignorance about God's word comes from a generation or two of people who don't learn the message of Christ in their homes and churches.
LaBatte coaches a girls' basketball team. He said 28 of the 32 girls on his team had not had conversations about church or God before.
"People are ashamed for not knowing the Bible. We're seeing a generation of shamed people who are illiterate when it comes to the word of God," he said. "And that's not their fault."
Before planting the church, LaBatte and his small group of partners asked if the Lord was calling them to relight the fire of preaching, prayer and worship that ended in 1957. The need for knowledge of God and the loving embrace of Christ is why Springfield Community Church encourages people to come as they are.
In 2016, Springfield Community Church started in a back room at Bublitz's restaurant, a gathering place for locals. At first, there were 22 people. But they quickly grew to 60 people and needed the commons at the local high school.
Then, LaBatte and Ken Nabi, Converge Great Lakes president and executive minister, applied to the school board to use the high school for Sunday services. The board voted 4-0 against the request.
The superintendent spoke up. "Pastor Ray will pay whatever it takes, and he's going to use the school." But a school board member said to Ray, "We know you're successful, and now you're taking our sheep."
Ray immediately asked what the school board member meant by taking sheep. The board member meant people leaving an existing church to attend Springfield Community Church.
Ray asked the board, "How many people in this town go to church?" No one on the school board knew. "633," LaBatte said, answering his own question. He had called every pastor in the town of 2500. He asked how many attenders they had. "I'm coming for those 1800 people who are lost," LaBatte told the school board.
"I'm here, and this is what's going to take place now. I knew where I stood immediately," he said in a town divided by tensions between Lutherans and Catholics. After Springfield Community Church went to the school, they had 120 people, then 200, then closer to 300. People from 19 different towns worship at Springfield, some driving an hour to grow in their faith and praise Christ.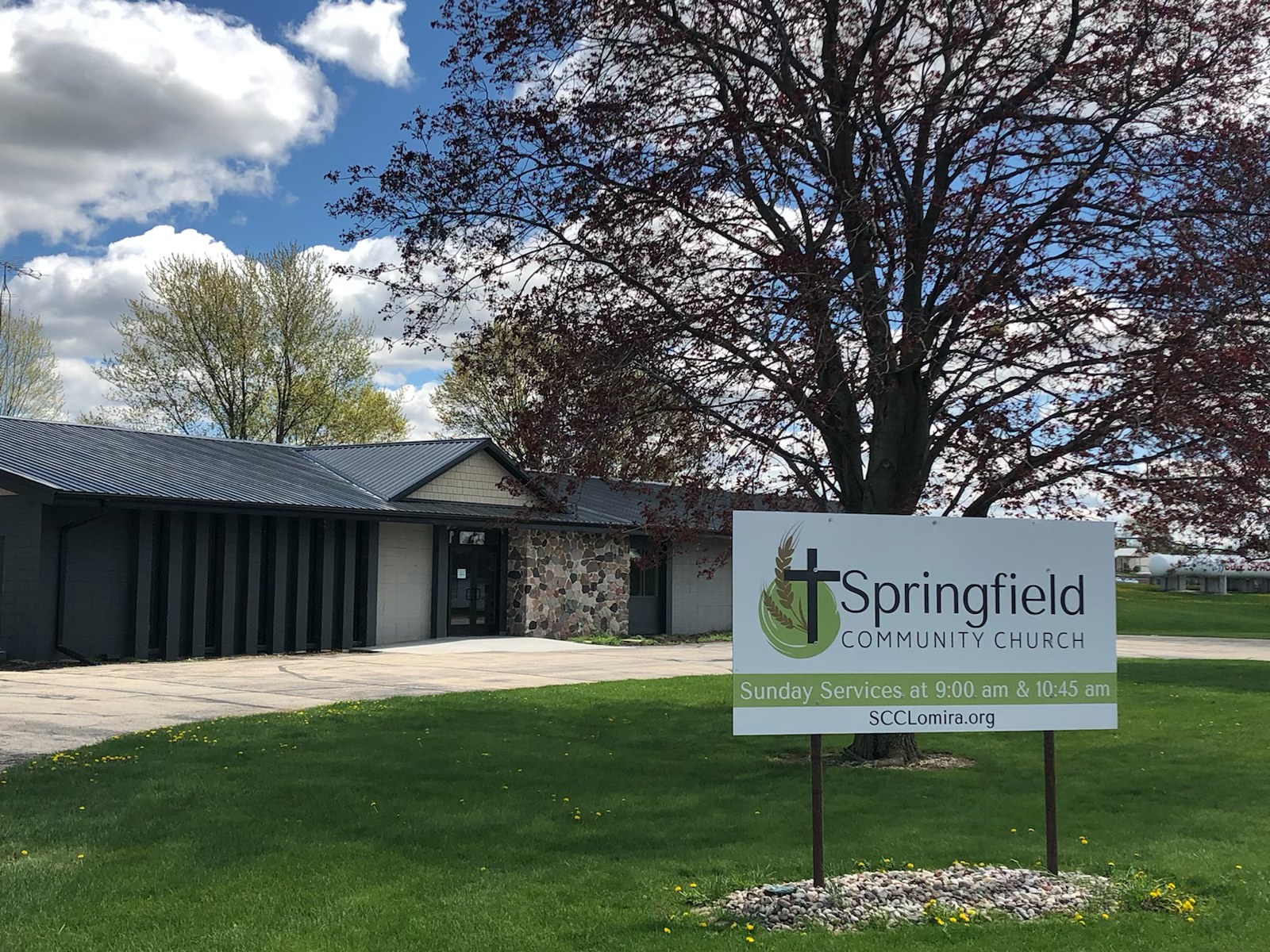 When the pandemic impacted gatherings, Springfield began to offer virtual services. But they very quickly resumed worshiping in June at their new church building. They had just purchased and renovated an American Legion building in south Lomira when the pandemic amplified. No one in the church has become sick from COVID-19, LaBatte said. That's because people worship virtually if they choose. Moreover, the town's culture and economy mean people worked from home and stopped traveling to nearby communities.
When LaBatte decided to worship inside the building, four of his elders confronted him and ultimately resigned as elders. They said he wasn't listening to important information about the virus. One elder said Ray was unloving because he wouldn't look at the larger picture of people dying from the virus.
But LaBatte saw it differently: "The altar of God is the safest place we could be," he said. He couldn't reconcile closing the doors of the church when people needed hope from God and friendship. "We've got to be open," he added.
So, the church told people to use their judgment and decide what is best for them. If they didn't feel well, stay home. If they didn't feel comfortable being around others, worship virtually. Springfield still offers virtual services. "I lost friends because of masks, and I lost elders because of masks," he said. "We're going to look back in history and say it was such a dividing, polarizing time in history."
Nevertheless, LaBatte and the church plan to keep figuring out the identity and role God has for them. Part of that includes ministering to people afflicted by poverty and drug use in the community. He's been told a church plant often needs 10 years to clarify the discovery of why God has them in Lomira.
"You cannot send me back there."
Ken Nabi, who was LaBatte's pastor for 16 years, knew God wanted a church in Lomira. When God summoned LaBatte to leave the propane business and enter the ministry, Nabi stood with LaBatte, sharing along the way how people had been praying for years for a church in Lomira. LaBatte disagreed – "You cannot send me back there."
Related: Preventing & recovering from pastoral failure
He told Nabi and others they had no idea how many laws he'd broken and how many people he hurt in his 15 years of rebellion. Some people on the school board who considered the request to use the high school still remembered LaBatte's past actions.
LaBatte wasn't a Christian when he met his wife at 30. But Lisa began praying for him every night in bed, which infuriated LaBatte at the time. Now, he says meeting Lisa was probably his best moment.
"God sent this Christian woman into my life, and my life will be forever changed because of the way she prayed for me."
Her prayers were answered in part by an older Christian man who walked with LaBatte for a while and going to a Promise Keepers gathering of men in Minneapolis. Hearing Erwin McManus speak to men about his troubled childhood and lack of education, LaBatte's heart began to understand God's power and love.
He and his wife started going to the church Ken Nabi pastored. And LaBatte began going on mission trips to Haiti. That's where God started saying he wanted the propane business owner to sell off and be a pastor. "There's no way," he'd tell God, "you could possibly use me as a leader of your church."
Moreover, LaBatte didn't trust God to take care of his family's needs. As a longtime employee of the McDonald's Corporation, then an owner of a propane business, LaBatte didn't quite grasp how God supplied pastors' needs. Eventually, LaBatte surrendered to God but had a backup plan, working for someone who wanted help turning their business around. When that business failed anyway, LaBatte was unemployed and out of options.
To be a Converge church planter meant agreeing to a $400,000 fundraising goal with no side job, no backup plan. Sitting in the backyard of his retirement home, a beautiful place out in the Wisconsin country, LaBatte was talking with the Lord. He asked God to raise $40,000 in four months. As the sky and fertile fields of Wisconsin surrounded LaBatte, God responded, "Fill the horizon with all your dreams. Place all your dreams in my horizon, and even then, they'll be too small."
In four months, God raised $400,000. "God just showed me his authority," LaBatte added. Such a powerful move of God showed just how much God wanted a church in Lomira. And God wanted Ray, his wife, Lisa, and their children Emily, Grace and Caleb to do it.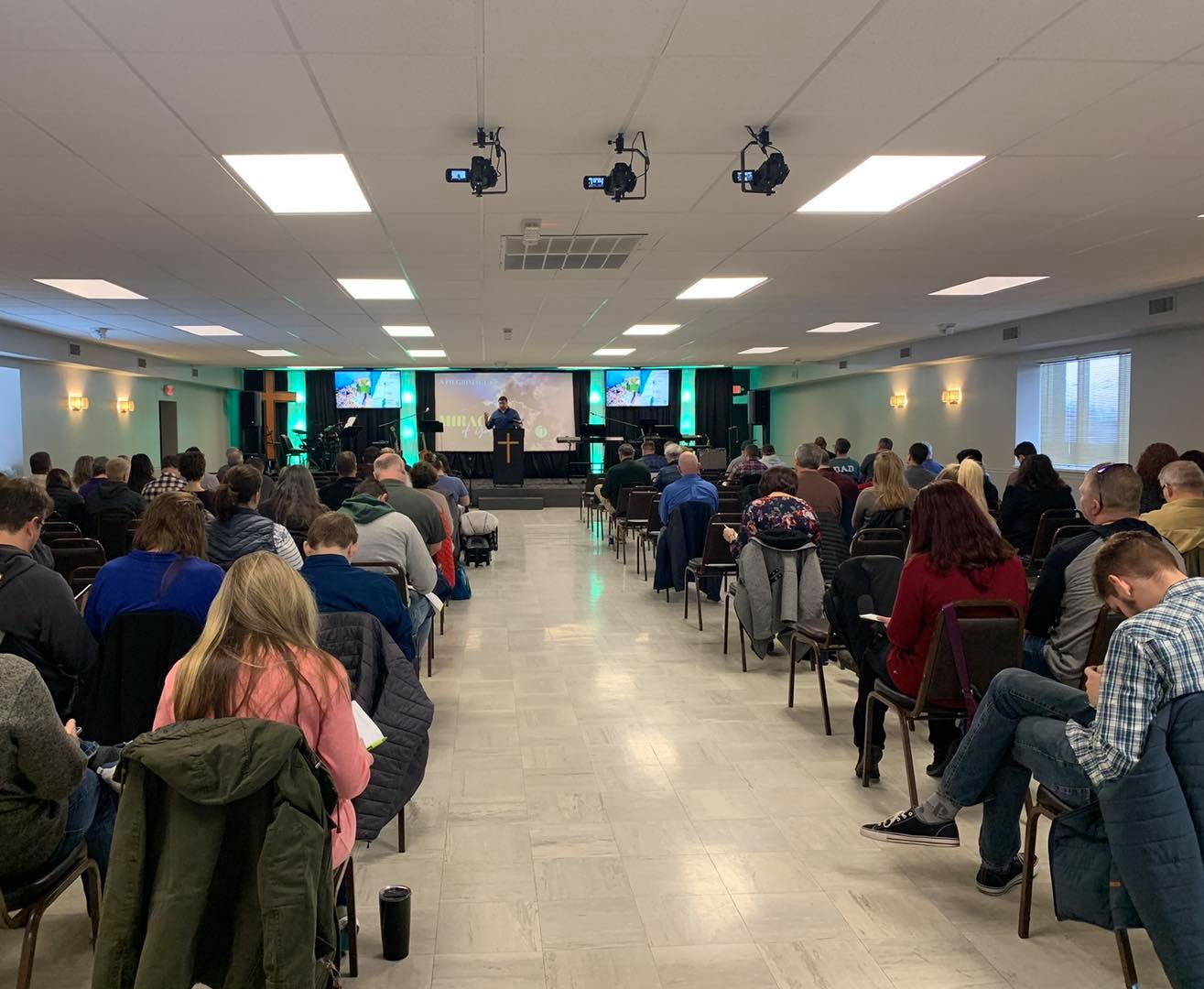 Springfield Community Church has Christ as the center and focuses on letting who Christ is affect what they say and do. The church strives to be culturally relevant by letting the Bible be their authority as they pursue kingdom purposes. "Our focus is our faith because, if you're an outsider looking at our church, you'll know God is doing something in the building." He tells those at Springfield it is their faith in the schools and factories and homes that is changing the world.
He knows what it's like to feel inadequate in following God and serving the Lord. Ministry is easily the hardest challenge in his life, he said. So, he's with his people in dragging his feet, struggling to trust God and being surprised by what God can do.
"God is so far ahead of us in everything we've done," he said. "As long as we remain obedient and surrendered, we're going to be OK."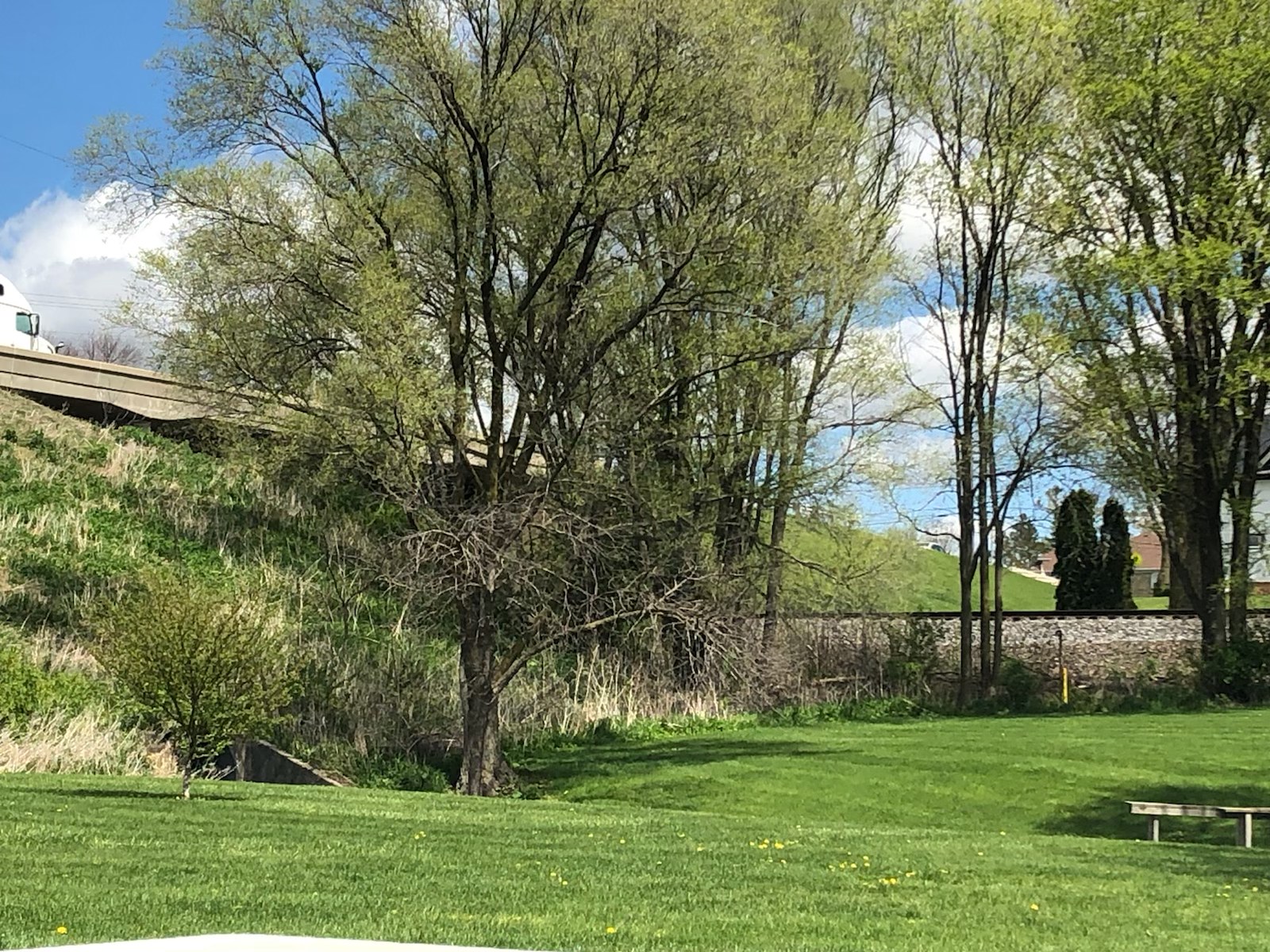 Decades after he stood on the Church Street bridge, LaBatte understands the dangers, toils and snares of following Christ. Working in the church office, LaBatte looks out the window at the very bridge where he once stood in despair. Now he knows what he could have never imagined as a shattered teenager.
"My window is purposefully looking out at the bridge where I made my decision to walk away from God," he said. "At the foot of this bridge, there's a church that God said he was going to have right here."
Converge is committed to starting missionally minded churches until every people group and community has heard the gospel. When you plant a church with Converge, we will be with you every step and provide a clear pathway for you to start a new church. Each step has been strategically designed to improve your success so more people will have the opportunity to accept Jesus. Learn more about church planting and how Converge can help you reach others with the life-changing gospel of Jesus Christ.
---
Ben Greene, Pastor & guest writer
Ben Greene is a freelance writer and pastor currently living in Massachusetts. Along with his ministry experience, he has served as a full-time writer for the Associated Press and in the newspaper industry.
Additional articles by Ben Greene
Church planting & multiplication
---

Church planting & multiplication