How two Converge global workers explain the Trinity in Canada and Cambodia at the same time
Ben Greene
Pastor & guest writer
---
Choosing the best word is Tom and Lee Castor's ministry.
In 1978, Tom was teaching Bible students in a log cabin in Northern Manitoba. On the class's last day, a statuesque Indigenous man entered wearing a full parka lined with fox fur. The Sayisi Dene chief explained that the young people among his Indigenous Canadian people group in Northern Manitoba were experiencing difficult times.
"Would you consider moving there and helping our teenagers?" he asked Tom.
At mission headquarters, the chief's openness stunned Tom's colleagues. "These people have never accepted an evangelical," they said to Tom. "This is a class one, water-to-wine kind of miracle."
Earlier in the 1970s, the government forced the Sayisi Dene to relocate because of caribou populations. The chief welcomed Tom, even though he resembled the tribe's oppressors.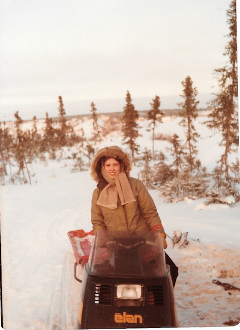 So, Tom built himself and his new bride a 16-foot by 16-foot log cabin in August 1978. Their humble dwelling near Tadoule Lake had no electricity and no water service. In January 1979, Tom drove a snowmobile towing their possessions through 200 miles of bush.
Even today, Tadoule Lake is so far north you can't find online driving directions. Instead, Google Maps apologizes: Sorry, your search appears to be outside our current coverage area for driving.
"We learned a whole lot really fast about cross-cultural ministry, about living in situations that were something like poverty, living among people who were hostile to the gospel," Tom said. "Or if they had heard it, it was difficult to talk about Jesus because you were talking about what seemed like two different people because of how distorted the gospel had become."
How does a missionary get better at using language?
After the Castors' second child started growing up in the log cabin, other missions staff joined the Castors among the Sayisi Dene. Tom wanted a master's degree in linguistics, a rigorous study of the science of language, to help with ministry.
Related: "A major prayer movement is beginning across Converge"
So, the Castors moved to Indiana. Tom studied at Ball State University and served seven years as a pastor. When he finished his master's degree, he started working toward a Ph.D. in linguistics.
Unable to afford to finish the Ph.D., the Castors moved to Sioux Lookout, Ontario, where Tom would pastor a church for six years. Also, he and Lee began creating a discipleship magazine for Canadian Christ-followers.
Next, the Castors moved to Grant Memorial Baptist Church in Winnipeg. Tom served as the director of adult ministries for a couple of years, then returned in 2002 to be the senior pastor for 10 years.
In his first role at Grant Memorial, and again when he was senior pastor, Tom served on mission trips to Vietnam. He befriended house church pastors in the country that restricts religious freedom.
Is anybody learning anything?
As Tom made more Bible teaching and training trips to Vietnam, he sensed a trend. He would teach nine hours a day through a translator. Police would interrupt the classes to maintain a presence against religious freedom. The room was 120 degrees. Sometimes, two or three native languages were represented in the classes, stretching the group as they worked through translating one word, one sentence, one paragraph again and again to understand God's word.
Related: Take an international mission trip without leaving home
He said people from the churches were happy to get a certificate. But was anybody learning God's word?
To answer that question, Tom covered himself in ordinary Vietnamese clothes. Someone gave him a ride on a moto to various cities, towns and villages. To this day, Tom still has no idea where he was. No need to try Google Maps for these clandestine trips.
The driver steered the moto all the way into a house to avoid exposing Christians to persecution. Then, Tom would take off all the outer clothes that hid his identity and sit down with the house church pastors, Christians and teachers in their home.
He'd ask the same 40 questions and record their answers. The questions considered humans created in God's image, what it means to be a Christian or the world's creation. Then, they'd cover Tom up again in traditional clothes and drive to the next place. These trips continued for three or four days. All that information became Simple Truths for the New Believer, one intentional, readable book on Christian beliefs.
The finished book was just the beginning
What is now Simple Truths for the New Believer "escaped," Lee said. The Castors don't know how some people got the book.
Related: A bold request, a bold answer
But requests have come from Myanmar, Guatemala, India and other countries. Some Christians have wanted help translating the book. Others had a translator but needed help printing it.
There are now translations in German, Farsi, Pashtu, Swedish and Hindi. The Castors know of about 600,000 copies printed worldwide, and the materials have been translated into at least 42 languages. People are reading Simple Truths for the New Believer, Simple Stories, Travel Guide to the Bible and other resources on five of Earth's seven continents. But the Castors have no idea how many digital copies are in use.
Stories of how the resources are reaching others and used in different ways are both fascinating and plentiful.
In Cuba, a friend took a copy of Simple Truths for the New Believer on vacation. The woman was praying about how to get a copy of the book to church leaders. She ended up chatting with a hotel maid who had a Bible hidden on her supply cart. The maid assured the Castors' friend she could deliver the book to Christian leaders.
"To us, that's wonderful," Tom said. "Get it out there as far as you can."
In British Columbia, chaplain Darryl Busby serves a community of seniors, many with dementia. They have limited cognitive abilities and language skills.
"We continue to try and tell them about the story of Jesus," Busby said. The group was reflecting on Luke 24 when two disciples didn't recognize Christ as he walked beside them. Using another Castor book, Simple Stories, which shares 32 Bible stories in an easy-to-read and understandable format, the seniors reflected on times when Christ is present but unrecognized.
With such worldwide consumption, interpretation of these stories — often new and fresh to their readers — can vary greatly. That realization has motivated the Castors' drive for clarity across cultural differences.
On a training trip to serve the Cambodian church, the Castors were perplexed. They were teaching about the serpent's deception of Adam and Eve. No matter how the Castors communicated, Cambodians felt gratitude toward the serpent.
Many Cambodians said, "It's a good thing the snake came along." "Now, we're really human," they added. In that culture, whatever character spoke or acted first was a hero.
The Castors unknowingly made the serpent a hero. So they restructured the story so they would understand God is the true hero.
"Then they understood this was a completely different story," Tom explained. "It was one of those times when I knew I needed to learn to communicate as simply and clearly as possible."
The world's languages often include different concepts or nuances in words for demons. So, translating demons in the Bible creates a challenge. Other verses and concepts require diligence; you can't say "the wolf is at the door" to a group of people who don't have wolves in their culture.
"Try explaining To Kill a Mockingbird to youth in Myanmar," Lee suggested. Or teach the Trinity, Lee adds. "It's hard to explain that in English."
Websites, translation apps demand linguistic precision
Clear and Simple Media, the overall ministry the Castors now lead, has different websites for the linguistic resources they offer. ESL teachers and others use these sites in closed countries to supplement English learning.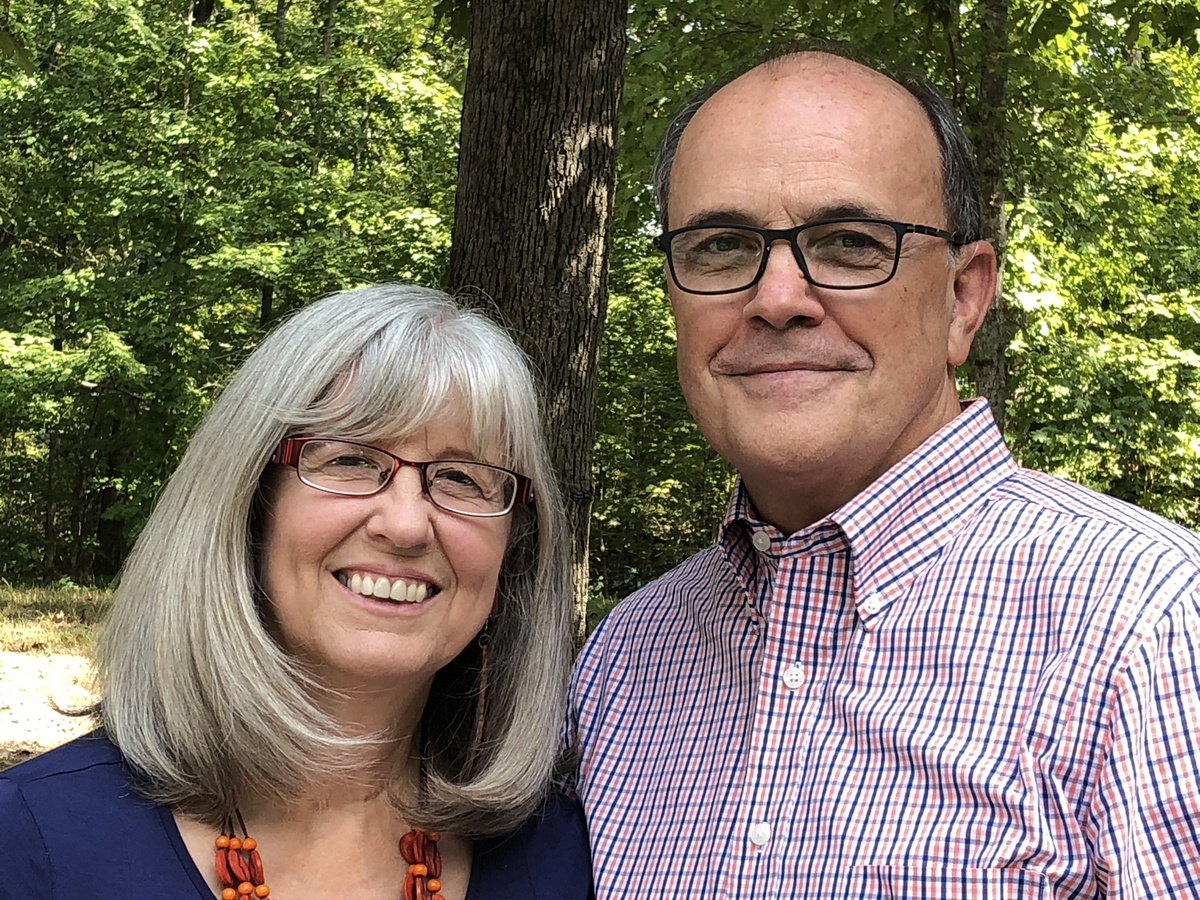 The different resources include questions and answers, a guide through the Bible and lists of people, places and important words in the Bible. Some of the resources available include online courses for reading comprehension, including tests, that help people reflect on their understanding.
In Togo, Andrew and Mary Ward serve Christian schoolteachers and adult students at a Bible institute. A Clear and Simple Media catechism in French helps teachers, pastors and students learn the Bible while studying French as a second language.
"It's really helpful for it to use simple language with vocabulary at a basic level," Andrew Ward said. "It's easy for the teachers to understand, so it's easy for them to turn around and teach it to kids."
Among adults training for ministry, the Wards try to make disciples among people who worship on Sunday but see a witch doctor on Monday. People need to reject family idols and spiritual talismans, he said. So, the Wards and adult students at the Bible Institute study through the Clear and Simple Media Travel Guide to the Bible.
"It helps [the pastors] teach the history of the Old Testament, the timelines, what the books are about," Ward said. "It breaks all that stuff down and takes out the mystery and the Christianese that people can get lost in."
That's why the Castors come back to simple printed and digital teaching resources. Then, those resources can be connected to Converge global workers and church leaders.
In Banfora, Burkina Faso, pastor Some Dieudonné uses Clear and Simple Media resources for Bible studies, training candidates for baptism and discipling youth and adults. Everyone in his church can understand the basic language.
"They helped us to train easily in a short time," Dieudonné said of the resources. "Reading this little book, you get to know who is God, Jesus Christ (and) the whole message of the Bible."
In Regina, Saskatchewan, Dallas Rempel uses Simple Stories and Simple Truths for the New Believer with international students and adults with disabilities. As the global ministries pastor at Hillsdale Baptist Church, he engages international students in learning English and adults with disabilities at one of the church's worship services.
Related: Nobody left behind
Both groups of people benefit from Clear and Simple Media resources because of limited English and limited familiarity with Christian teaching.
"To find something that's accessible for them to know the word of God and the love of God for them hasn't been easy," Rempel said.
Whether it's during a worship service or through English learning opportunities, Clear and Simple Media tools help Hillsdale leaders use the best words to share the Word with unreached neighbors.
"To introduce people to the gospel through these stories is super helpful. That's what Simple Stories has allowed us to do," Rempel said. "The choice of the right word doesn't need an extra four or five words of explanation."
Tom and Lee Castor are among the Converge global workers sharing God's love across the globe. Converge International Ministries is asking God for a gospel movement among every least-reached people group ― in our generation. Find out how Converge global workers are helping to fulfill the Great Commission and how you can be a part of reaching the world's least-reached people.
---
Ben Greene, Pastor & guest writer
Ben Greene is a freelance writer and pastor currently living in Massachusetts. Along with his ministry experience, he has served as a full-time writer for the Associated Press and in the newspaper industry.
Additional articles by Ben Greene

---