Pickleball provides evangelism opportunities in Thailand
Steve & Nopaluck Cable
Missionary
---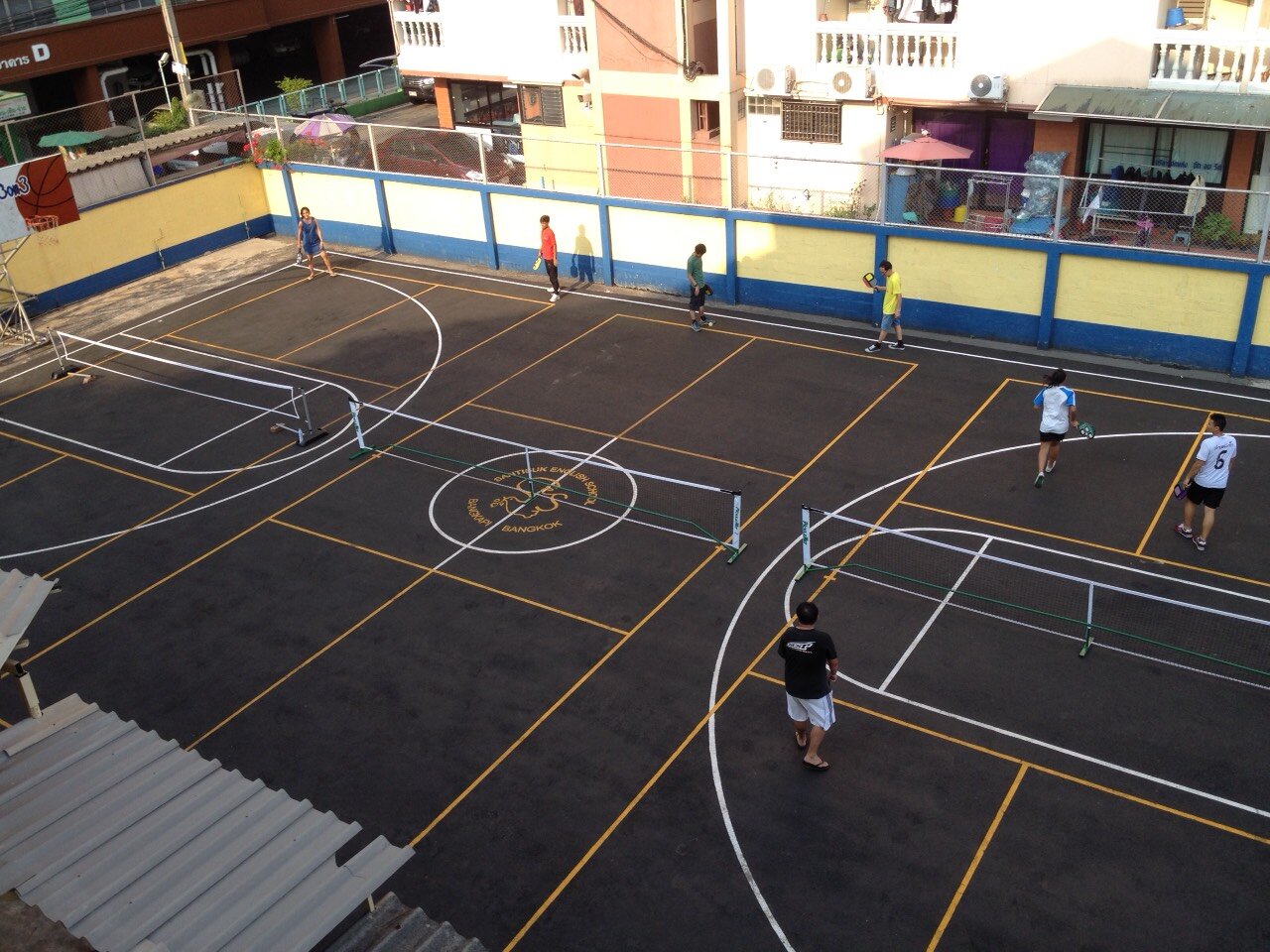 Steve Cable, a Converge global worker and founder of Santisuk English School (SES) in Bangkok, Thailand, learned about pickleball at Shores Community Church in Muskegon, Michigan, while on home assignment in 2015. Pickleball is a paddleball sport that combines elements of badminton, table tennis and tennis.
Sensing a chance for future outreach, First Baptist Church in Sturgeon Bay, Wisconsin, provided money for SES to blacktop and line the parking lot's cracked cement, making a quality playing surface.
The Santisuk Thai team has really taken to the sport, winning gold as hosts of the Bangkok Open in 2017 and 2018, the Siam Tournament in November 2020, the Indian Open in Mumbai in 2017 and other tournaments in Thailand and Singapore.
Steve's wife, Nopaluck, oversaw the government paperwork and helped set up the Thai Pickleball Association, an umbrella organization for pickleball across Thailand, in September 2020.
The medals have established three Santisuk Thai players as top-ranked in Asia (women's doubles and mixed doubles) and provided a platform of excellence for evangelism. Santisuk's top players are known in pickleball circles across Asia; others want to listen when they speak. At the Bangkok Open in 2018, all 50-plus players from around the world attended a special worship service conducted by Peace Fellowship Church (PFC). Two top Santisuk players shared their testimonies in English.
Playing Saturdays and Sundays because the courts are the parking lot for classes at SES Mondays to Fridays, devotions are held weekly during break each Saturday where non-Christian Thai players hear the gospel in Thai, most for the first time.
Pickleball also helps target a real need for outreach at SES and PFC (they share the same building). English classes attract lots of women, but pickleball is a huge magnet for men, helping to push toward the goal of 40% of PFC members being men.
Praise God for opening so many doors! Please pray for Steve and Nopaluck as they engage in various means of evangelism in Thailand.
---
Steve & Nopaluck Cable, Missionary
Partner with the Cables as they use Bible-based English teaching to start 15 new churches by 2025.