Meet the Moklan — sea gypsies of Southern Thailand
Steve & Nopaluck Cable
Missionary
---
The Moklan, pronounced maw-glan, are a group of surviving sea gypsies of the 2004 Indian Ocean tsunami. Cornel and Jeera van Dam, members of Steve and Nopaluck Cable's church, have been working with the Moklan at the Santisuk English School Foundation's Takuapa Branch, formerly Baan Santisuk, in Phang-nga. With some still living in huts, these people are among the least reached with no church of their own.
A Compassion Fund gift from our faithful friends and supporters at First Baptist Church of Sturgeon Bay, Wisconsin, brought out the beautiful smiles of these people when they received the first round of eggs, rice, cooking oil and goodies during the COVID-19 lockdown.
Thank you, friends, for your generosity! Please pray for the van Dams and these dear people.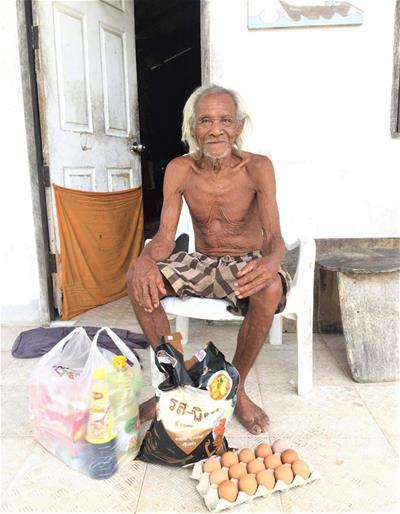 ---
Steve & Nopaluck Cable, Missionary
Partner with the Cables as they use Bible-based English teaching to start 15 new churches by 2025.