The power of prayer
We invite you, your church leaders, pastors, staff and congregation to join us this January in 21 Days of Prayer.
It begins with prayer
The key to our fruitfulness according to Jesus is knowing him, abiding in him, connecting with him, relying on him, seeking his will and doing things in his power and for his glory. True fruitfulness cannot happen without true faithfulness in prayer. Our power to be used by God begins with prayer.
It goes without saying that prayer is at the heart of all we do in the church and in the world. Prayer is the central avenue God uses to transform us, and it ushers us into continual communion with our Father God. How can a spiritual leader live and serve without a meaningful life of prayer?
When was the last time you entered an extended time of prayer and fasting for spiritual, relational or missional breakthrough? Throughout the history of God's people, great leaders reached out to God for a fresh encounter or divine intervention.
21 Days of Prayer
This January, Converge churches and missionaries will embark on 21 Days of Prayer. Our prayer for you is that you will experience a deeper craving for the beauty of the Lord and for the wonder of his leading in your life, and that you will know the fullness of the Holy Spirit and the favor of the God of heaven.
How to get started
It's easy! Just download one of the prayer guides below. Before you start your devotional reading, make sure to read the introduction section for a quick background on the topic. Each day, read a new devotional entry and consider the questions at the end of the reading.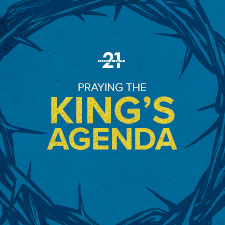 21 Days of Focused Prayer guide (Praying the King's Agenda):
Author Dana Olson
Order printed guide:
ePub and iBook:
Amazon Kindle: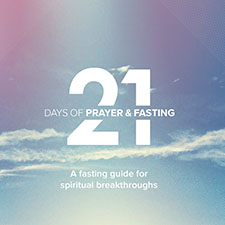 21 Days of Prayer & Fasting guide:
Author Gary Rohrmayer introduces you to the rich spiritual discipline of fasting through the holy scriptures and the great Christian thinkers throughout the ages.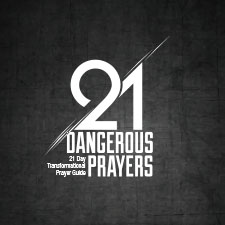 21 Dangerous Prayers guide:
Author Gary Rohrmayer explores the dangerous and life-transforming prayers that have been prayed by God's people for thousands of years.


Our partnership with Converge has been a huge blessing as pastors network together, share best practices and support one another through prayer and encouragement.
Michael Henderson, New Beginnings Community Church, Matthews, North Carolina