Sub-Saharan Africa is populated by 954 million people and is young, diverse and resource rich. Many Christians reside in Africa, but religions such as Islam are prominent and growing in popularity, and many thousands of people are steeped in animism, worshiping natural objects of phenomena. There are 900 least-reached people groups on the continent that know little or nothing about Jesus' saving grace.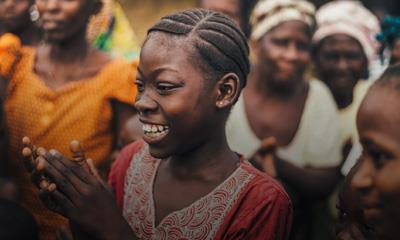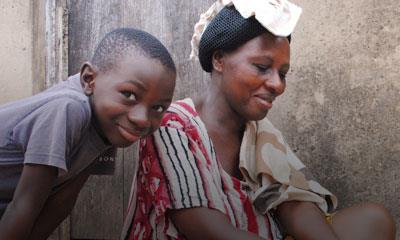 SenSahel Initiative
Senegal
There are over 6 million Wolof people in Senegal and this people group has a long history of being resistant to the gospel. There may be as few as 100 known believers among the Wolof. Even though the Wolof are resistant to the message of the gospel, they are still one of the people groups for whom Christ died. We must do everything possible to see that these people hear the good news of the gospel of our Lord Jesus Christ.
Goal
To see a gospel movement established within this very tough-to-reach people group.
A project is one piece of a larger initiative. It has a defined focus, with goals to accomplish an end result. Some projects are short term in nature; others may last for many years. You can read more about projects within this initiative, including how you can be involved.
Converge missionaries are helping to start and strengthen churches together worldwide so people across the globe can meet, know and follow Jesus. Meet our missionaries and learn how you can become a key partner in accomplishing God's mission by supporting them as they give others the opportunity to accept Jesus.
Whether you are interested in taking part in a 1-2 week church-based trip or serve in the field for several months or years, there are opportunities for you to impact individuals, communities and regions around the world. Learn more about missions opportunities, including how you can become involved.
Regional stories
Inspirational stories and news of God's work throughout the region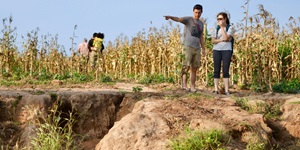 On the Road and Off the Clock
6º Initiative // Jun 11, 2019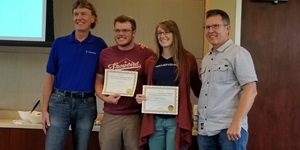 Pushing toward the Goal
6º Initiative // Jun 11, 2019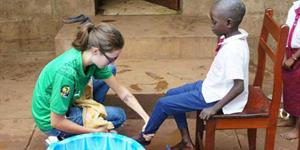 From an Iowa suburb to Togo, West Africa
6º Initiative // Feb 22, 2019
I'M INTERESTED
Fulfill your calling in missions
Are you interested in learning more about missions? Take the next step and connect with us. We'll help you discover how you can fulfill your call to make a gospel impact around the world.