Story
With it's rich Christian heritage, England may seem like an unlikely mission field.
Birthplace of C.S. Lewis, C.H. Spurgeon, Charles and John Wesley, and known for it's contributions to the global church, the UK is now facing a steady decline in Christianity. Congregations dwindle to the point of no longer being able to afford their buildings and churches are being converted into pubs and climbing gyms.
Religion is viewed with skepticism and most Britons don't see a value for Christianity in their lives. As Christianity dwindles, we also see Islam and athiesm steadily on the rise.
Amidst this discouraging backdrop, we are excited to be part of what God is doing in England! God has led us to return to Birmingham to strengthen and equip believers for the work that lies ahead. We are returning to the church plant we spent a year with back in 2018. We believe God has uniquely gifted us for the discipleship opportunity we have been offered at Grace Church Stirchley. In addition to leadership roles with this local church, preparing to church plant, and helping to lead more apprentices from the States, we look forward to continuing to be involved in relational ministry in our neighborhood and community. God has planted our hearts in Stirchley, Birmingham and we can't wait to return!
The Lowerys can be contacted at katyel@converge.org
Sign-up for the Lowery's monthly newsletter here.
If you prefer to contribute financially in a non-electronic way, checks can be made out to Converge and mailed to:
PO Box 772802, Detroit, MI 48277-2802
Please include our name and account number (214391) in the memo line.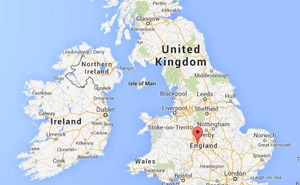 Personal ministry funds
Donate to a missionary to help provide specific tools and equipment needed to advance local ministry.
Live out your faith today. Help take the gospel to the ends of the earth.