Story
The Lord led each of us individually to pursue a life of missions and when we met, God united our desires (to make disciples as commanded in the Great Commission) together. During seminary, we asked God to lead us to the location he had in store for us; to help bring the message of the gospel. It was through the Lord's divine providence and our work at Converge that led us to serve in Poland. We spend our days working alongside Polish evangelical leaders (serving alongside, equipping and training) in hopes of seeing the gospel spread throughout Poland; engaging in evangelism; discipling believers through the study of God's Word; and continuing efforts to learn the Polish language. We desire to see a gospel movement take place among the people in Poland. We are planting a new church in the city of Poznan, while also working in partnership with Polish ministry leaders in various cities to see a movement of disciple-making and church planting take place in Poland.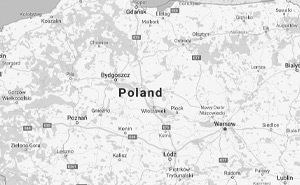 Poland //
Our greatest privilege is joining Jesus in what he is building: his church. When we reach across the street and around the world with the gospel—locally and globally—we impact lives for eternity.
Personal ministry funds
Donate to a missionary to help provide specific tools and equipment needed to advance local ministry.
Live out your faith today. Help take the gospel to the ends of the earth.