Story
Steve and Carol met in Bible college, both responding to God's leading toward overseas missions. After further training in seminary, they served for four years on staff at Wintonbury Church in Bloomfield, Connecticut. Wintonbury then sent them out as missionaries and they were appointed by Converge in 1985 to minister in Ivory Coast, Africa. Their current mission is to help catalyze church planting movements by the power of the gospel through the training of missionaries, the spiritual renewal of leaders and the strategic use of compassion ministries. Their mission has developed one of the premier health centers in Côte d'Ivoire, meeting the needs of the whole person in a 98 percent Muslim neighborhood of Abidjan. The center sees over 50,000 patients per year.
A business training and micro-loan ministry offers help out of poverty in Jesus' name. In 2012 they partnered with an Ivorian mission to create a school to train pioneer missionaries to reach the unreached. To date all of their graduates are involved in some form of church planting, three-quarters of them among the unreached. Through their own experience of brokenness and renewal, God has given Steve and Carol a ministry of spiritual renewal to church leaders, which has seen a significant transformation in the personal, family and ministry lives of several key leaders. The Smiths have five adult children and two grandchildren.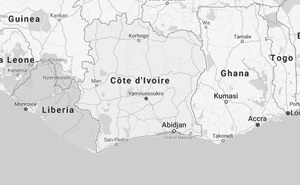 Ivory Coast //
Our greatest privilege is joining Jesus in what he is building: his church. When we reach across the street and around the world with the gospel—locally and globally—we impact lives for eternity.
Personal ministry funds
Donate to a missionary to help provide specific tools and equipment needed to advance local ministry.
Live out your faith today. Help take the gospel to the ends of the earth.