Story
Hello, my name is Nolan Jones. I am originally from Choctaw, Oklahoma, USA, but currently live in Chicago, Illinois where I attend the Moody Bible Institute. I am a junior at Moody pursuing an interdisciplinary degree in Communications and Children and Family Ministries. After graduation, it is my hope to move out to Los Angeles, California and begin pursuing a career in screenwriting and entertainment. My desire is to create films from a Christian worldview that appeal to mass audiences. I plan to also use my training in Children and Family Ministry serving the local church as a lay leader.
I first learned of the Alliance for Transatlantic Theological Training (AT3) in October 2019 during Moody's annual Mission's Conference. After hearing an AT3 representative speak about the organization and their mission, I was eager to learn more. I attended AT3's break-out session on ministering in a post-Christian context. It was the possibility of learning to do ministry in this context that initially excited me about AT3 and what led me to apply for their 2020 Summer Internship. I am excited for the opportunity to learn how to minister effectively to those living in a post-Christian culture, as well as continuing to build on the theological training that I have received at Moody.
As I begin this journey, I would ask that you would support me through prayer—as I am expecting God to do great things both in and through me during my time in the United Kingdom. I would also ask that would consider supporting me financially in my missions to the UK, a cost totaling $4,300. Thank you for your prayers as we look forward to what God has in store for His people in the UK this summer.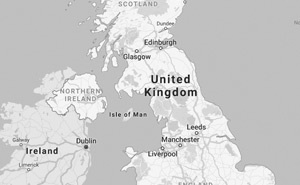 United Kingdom //
Our greatest privilege is joining Jesus in what he is building: his church. When we reach across the street and around the world with the gospel—locally and globally—we impact lives for eternity.
Personal ministry funds
Donate to a missionary to help provide specific tools and equipment needed to advance local ministry.
Live out your faith today. Help take the gospel to the ends of the earth.