Story
JJ grew up as a missionary kid in Northern Togo from the age of 6. Both JJ and Melissa grew up in Christian homes. They met in college and married in 2004 in Jacksonville, Florida. God has blessed them with three precious little girls. During college, they began praying about where God wanted them to serve overseas. JJ and Melissa began praying about people who had the most-restricted access to the gospel and the biggest opportunity to develop leaders into a church planting movement. It became very evident that they should serve among the Gen and Watchi in Togo, West Africa. Since 2009, the Aldermans have been working in church planting and leadership development among the Gen and Watchi unreached people groups in Southern Togo. During the last decade, the Aldermans have been praying that God would send more missionaries to continue advancing the gospel to the many who have still never heard. God has been answering their prayers! There are now three team members on the ground full-time, and many more in the process of joining the 6 Degree Initiative full-time. They are continuing to pray that God will build and send a multigenerational, multicultural team. They refer to this gospel initiative as the 6 Degree Initiative because they are located 6 degrees north of the equator.
The 6 Degree Initiative is a church planting movement focused on the unreached people groups just north of the equator in West Africa. The sixth degree spans across the balmy African coast that has been impacted most by Voodoo and its exportation of precious human life through the slave trade. JJ and Melissa are partnering with national leaders to plant churches in the least-reached cities of the region. A concentrated church planting movement within these culturally significant cities are serving as launching pads for ministry into smaller communities. Currently, the three projects within the 6 Degree Initiative are:
Togo Church Planting
Benin Church Planting
Togo Palms Camp and Institute
JJ and Melissa are seeing people saved and lives radically transformed on a regular basis. People are being discipled and churches are being planted. They are truly watching God do a great work. The Aldermans love what they get to do and be apart of. It is not easy, but completely worth it!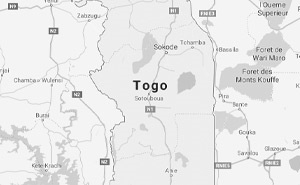 Togo, Africa //
Our greatest privilege is joining Jesus in what he is building: his church. When we reach across the street and around the world with the gospel—locally and globally—we impact lives for eternity.
Personal ministry funds
Donate to a missionary to help provide specific tools and equipment needed to advance local ministry.
Live out your faith today. Help take the gospel to the ends of the earth.