Story
I am a pastor kid who grew up in ministry. I went to Bible college initially to just play soccer. God used that as a platform to call me into ministry and specifically church planting. I knew God wanted me to help start and strengthen churches; I just didn't know where. I had coffee with a Converge missionary named JJ Alderman. He showed me a people wrapped in spiritual bondage. He showed me a country that holds over 30 unreached people groups. I chose to be a part of a team that is planting churches in the uttermost parts of the world.
The Opportunity
In a country that almost half the population is under the age of 18, Togo has a very young population. Young Togolese are more open to discussions of faith and the gospel than past generations. Togo has developing, urban areas that are perfect church plant locations that I will be helping to establish through local leadership.
The Need
Togo is the birthplace of witchcraft and 90% of the local people in my coastal region practice some form of Voodoo. It has a dark history of global slave trading and is still gripped by Satan's bondage. Togo is the 10th-poorest country in the world.
The Vision
I will be partnering with a team in Togo called the 6 Degree Initiative in an effort to bring The Light to this dark area. I will be coming on the team to be a church planting coach. I will build relationships with the local people, share the gospel and disciple and train future Togolese pastors. I will be a part of all church planting operations, such as selecting specific demographic areas that are prime locations of urban development to influence as many Togolese as possible in that area. I will also be working closely with all current church plant leaders and pastors in an effort to align our ministry and reach the most people possible with the gospel.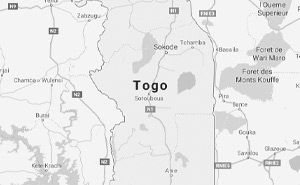 Togo, Africa //
Our greatest privilege is joining Jesus in what he is building: his church. When we reach across the street and around the world with the gospel—locally and globally—we impact lives for eternity.
Personal ministry funds
Donate to a missionary to help provide specific tools and equipment needed to advance local ministry.
Live out your faith today. Help take the gospel to the ends of the earth.