Story
We have had the privilege of working as Converge missionaries in Mexico most of the time since 1983. Church strengthening has been the focus of our ministry through the years. Currently, we are working with Cosecha (Harvest), the Spanish adaptation of the Retool Kit Pathway. Cosecha is a process whose purpose is to foment a personal and corporate encounter with God where a church, accompanied by a coach, walks through a sequence of intentional steps with the goal of strengthening and mobilizing herself to make a greater impact for the Kingdom of God. We are currently ready to launch the second cycle of Cosecha with five churches. Janet works with a ministry among pastors' wives called Red de Amor (LOVENET). It has been launched across Mexico and we are getting ready to train a larger leadership team formed by women from around the country.
Our focus is to help pastors' wives grow in their love of God, their love for others, and to bear much fruit with joy. It is an interactive ministry that teaches and encourages the tecnique of listening well and asking good questions. This ministry provides encouragement and new tools for women who serve tirelessly. We know that if they are growing well, they will be a positive influence on their husbands, children and churches.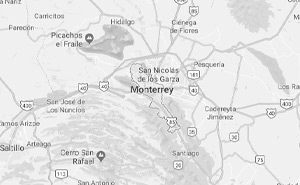 Monterrey, Mexico //
Our greatest privilege is joining Jesus in what he is building: his church. When we reach across the street and around the world with the gospel—locally and globally—we impact lives for eternity.
Personal project fund
Donate to a missionary to help provide specific tools and equipment needed to advance local ministry.
Live out your faith today. Help take the gospel to the ends of the earth.