Story
After much prayer, we are responding to a call to be on mission in the United Kingdom, particularly in Scotland. Though it has a rich Christian heritage, the U.K. is a place where the gospel has largely been forgotten or abolished, and there is a great need for cross-cultural gospel workers like us! We are excited to be partnering with the Alliance for Transatlantic Theological Training (AT3) in order to accomplish this work. As a family, we will be working to reach young families in Strathaven (pronounced Stray-ven), a historic market town near Glasgow. We are excited to join with Strathaven Evangelical Church in their mission to glorify God and be rooted in Christ while reaching as many people as they can with the gospel!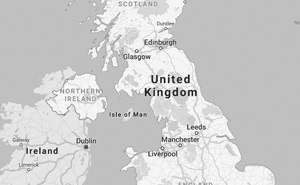 United Kingdom //
Our greatest privilege is joining Jesus in what he is building: his church. When we reach across the street and around the world with the gospel—locally and globally—we impact lives for eternity.
Personal ministry funds
Donate to a missionary to help provide specific tools and equipment needed to advance local ministry.
Live out your faith today. Help take the gospel to the ends of the earth.