My story
I'm incredibly humbled and excited to join the Converge International Ministries staff and take this assignment to the country of Japan. Over the past several years in my role as global missions pastor for a multisite church in Pennsylvania, I have developed a successful church-to-church partnership with a church in Japan while building relationships with Japanese leadership and overseeing church partnerships in two other countries as well as our own cross-cultural workers.
Over the past year, I began to feel a prompting from God to step out from my position as a multisite campus pastor and missions pastor and serve cross culturally among one of the least-reached people groups on earth. This calling to serve among the Japanese people was the result of an increased biblical understanding of the Great Commission and a conviction that I could no longer just encourage others about unreached people groups while at the same time staying put and refusing to make those sacrificial faith decisions myself.
As the initiative leader for Japan, I will be coordinating and leading our current Converge missionaries in the field, as well as recruiting and coaching new team members. Our team will be helping to support and equip Japanese leadership, pursuing multiple strategies of church planting and developing life-giving partnerships between Christians in Japan and churches in North America and Asia while helping to contextualize and preach the gospel among those who don't know him yet. Through these and other initiatives, we plan to see a multiplication of disciples in Japan and a new gospel movement begin. Please consider joining me in this effort through prayer, support and even your own calling.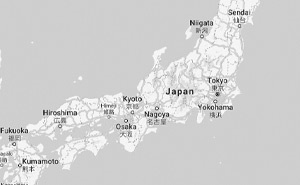 Japan //
Japan is the second-largest unreached people group globally. Will you join our vision of seeing a gospel movement here?
Personal project fund
Donate to a missionary to help provide specific tools and equipment needed to advance local ministry.
Live out your faith today. Help take the gospel to the ends of the earth.