Story
Some of the world's least-evangelized people lie in the region from Iceland to Siberia, and Norway to Libya. Bob and Carol serve Converge International Ministries in that Europe / Mediterranean Region.

As Impact Team Leader, Bob is developing a team of global-minded followers of Jesus who are called to come alongside national movements and movement leaders; helping them accomplish what God has called them to do to bring the gospel to the least-reached people in our region; the primary focus is among people where we do not have Converge staff.

In addition to their regional responsibilities, Bob & Carol are working with a local congregation to plant an international ministry center Szczecin, Poland; and assist with church planting efforts throughout that nation.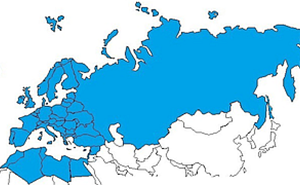 Europe/Mediterranean Region (Poland) //
Join us in seeking a gospel movement among the least-reached people in the 53 nations that make up our region!
Personal ministry funds
Donate to a missionary to help provide specific tools and equipment needed to advance local ministry.
Live out your faith today. Help take the gospel to the ends of the earth.