Story
Beth Ann serves with an established evangelical church, Kolgata Church (Tartu, Estonia), to engage in discipling and developing the next generation of leaders in Estonia. She has begun partnering with Kolgata Church to minister full time to youth and young adults. As the youth mature, her dream is to help them plant churches all over Estonia. In addition to youth camps, her main ministry focus areas are working with multiple youth cooking groups, discipling individual youth and serving with the middle school youth group at Kolgata Church.
If you are interested in Beth Ann's email newsletter updates and prayer requests, sign up now.
You may partner in ministry online by clicking the "Support now" button above or you can mail a check or bank draft. Please make payable to "Converge" and send to:
Converge
PO Box 772802
Detroit, MI 48277-2802
It is important that you write "Beth Ann Missionary Account 202622" on the memo line.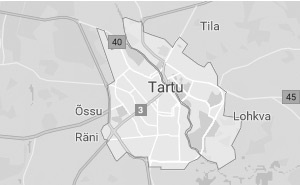 Tartu, Estonia //
Located in the Baltic region of Northern Europe, Estonia has a population of about 1.3 million and is considered one of the most atheistic countries in the world. Tartu is the second-largest city in Estonia. Because of the large university in Tartu, the city is a hub for youth.
Personal ministry funds
Donate to a missionary to help provide specific tools and equipment needed to advance local ministry.
Live out your faith today. Help take the gospel to the ends of the earth.