Story
We are asking God for a Gospel movement among every least-reached people group in the nations surrounding the Mediterranean Sea — in our generation. We are intentionally pursuing gospel movements in the following ways:
Targeting strategic urban centers – cities that influence the culture.
Focusing on muslim people – in North Africa, the Middle East and in Muslim communities in Europe.
Reaching marginalized communities – making disciples among the deaf; those with emotional, cognitive, or physical hinderances; and those in extreme poverty.
In all areas we will develop local leaders; advancing indigenous ownership of generational disciple making.
By faith in ten years we will have:
Movements begun in 50% of the nations.
Initial work and defined strategies among identified unreached groups in 25% of the nations.
Leaders identified for specific unreached groups in the remaining 25% of the nations.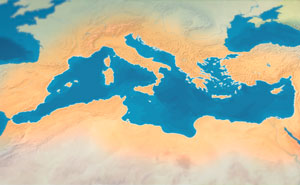 Live out your faith today. Help take the gospel to the ends of the earth.