$333 will plant a self-sustaining indigenous led church among an unreached people group. Director David Nelms has had remarkable success in 35 nations training local church planters to plant churches—primarily in Asia and Africa.
Through a close ministry partnership with The Timothy Initiative, we train deeply committed church planting candidates in multiplication and mentoring through a Bible based, one-year church planting curriculum. To graduate, students must plant at least one church during that year.
The result
Thousands of churches have been started where there was no church.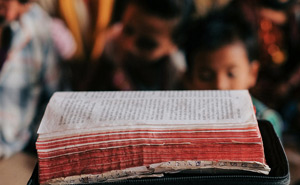 The Timothy Initiative
//
Disciples Making Disciples. TTI exists to advance Christ's Kingdom by multiplying disciples and disciple-making churches around the world.