Chaplaincy is a specialized ministry in various institutional settings. Converge endorses qualified clergy to apply for chaplaincy positions in the military, the Veterans Administration (VA), the Bureau of Prisons (BOP), hospitals and other health care facilities (e.g. hospice).
Military chaplains provide ministry in a manner that closely parallels a local church and conduct spiritual, religious and administration functions associated with being a senior/lead pastor. Chaplains in the VA, BOP, hospitals and health care facilities need to have formal training and experience in clinical pastoral education (CPE).
Our chaplain endorser assists inquirers and applicants in determining and assessing qualifications for chaplaincy ministry. Your gift to our chaplaincy ministry helps us impact lives for the here and the hereafter.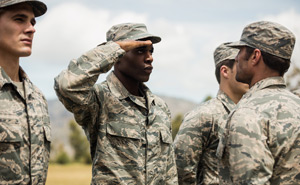 Chaplaincy
//
Interested in Converge chaplaincy endorsement or meeting our chaplain endorser? Learn more >