The Unleash conference will help you unleash every ministry and leader in your church by giving them effective strategies, tools and new ways to connect people to Jesus that will impact generations for eternity.
Converge Headquarters
11002 Lake Hart Dr.
Orlando, FL 32832

John K. Jenkins, Sr.
President of Converge & Senior Pastor of First Baptist Church of Glenarden
Pastor Jenkins has been senior pastor of First Baptist Church of Glenarden since 1989. During his time the church membership has grown from 500 to more than 10,000 members. He also serves on the board of Bethel University, Project Bridges, the Skinner Leadership Institute, Greater Prince George's Business Roundtable and the National Association of Evangelicals. In addition, Pastor Jenkins serves as chairman emeritus of SHABACH! Ministries, Inc.

Sam Collier
Lead Pastor of Story Church Atlanta
Collier is the lead pastor of Story Church Atlanta. He is also the founder of A Greater Story Ministries which houses a nationally televised interview series and podcast called "A Greater Story with Sam Collier", as well as a partnership with Baker Publishing which recently released his first book entitled, A Greater Story. Collier was previously in ministry at North Point Ministries, Ebenezer Baptist Church, Newbirth Church, Orange Leaders and most recently Hillsong Atlanta where he was the former Lead Pastor

Glenn Packiam
Lead Pastor of Rockharbor Church
Packiam is the lead pastor of Rockharbor Church in Costa Mesa, California. Glenn is the author of several books, including The Resilient Pastor, Blessed Broken Given, and the forthcoming book he co-authored with his wife, Holly, "The Intentional Year". He earned a Doctorate in Theology and Ministry from Durham University, and is a Senior Fellow at Barna Group, a Visiting Fellow at St. John's College at Durham University, and an ordained priest with the Anglican Church of North America. Glenn has written over 65 worship songs published with Integrity Music, including "Your Name", co-written with Paul Baloche. Glenn and Holly have four children and live in Orange County, California.

Nick Hall
Author, Founder of PULSE & evangelist
Nick Hall is an evangelist, international speaker, and Founder of PULSE, a movement that seeks to empower the Church and awaken the culture to the reality of Jesus. He sits on the leadership teams for the US Lausanne Committee, the National Association of Evangelicals and the student advisory team for the Billy Graham Evangelistic Association. Nick is regularly featured as a speaker for pastor gatherings, student conferences, training events, and festivals around the world. He has been featured on major media outlets including the US News & World Report, Fox News, Christianity Today, Moody Radio and Christian Broadcasting Network. Nick is the author of Reset: Jesus Changes Everything. He has a Bachelor's Degree in Business Administration from NDSU and a Master's in Leadership and Christian Thought from Bethel Seminary in St. Paul, Minnesota. Nick and his wife, Tiffany, have two children and live in Minneapolis, Minnesota.

Linn Winters
Lead Pastor of Cornerstone Church
Linn Winters is the founding pastor of Cornerstone Church in Chandler, Arizona. Under his leadership, Cornerstone grew to more than 6,000 people. Cornerstone has been named to Outreach Magazine's 100 largest churches in America 8 times and 100 fastest growing churches 4 times. Linn has been vitally involved in planting more than 20 other churches in the Phoenix area with attendance of over 10,000. He spent 17 years in youth ministry and the last 27 years as lead pastor. He is a featured speaker at leadership conferences in the United States, Australia, Zambia, India and Kenya and is the author of Dating Backyard Dogs.
Chaplain Pre-Con
Jan 31
Pre-Conference for Chaplains
9 a.m. – 5 p.m.
Wednesday
Feb 1
Check-in/Registration
10:30 a.m. – 12 p.m.
Lunch
12 – 1 p.m.
(meal provided)
Main session
1 – 2:30 p.m.
Break
2:30 – 3 p.m.
Workshops
3 – 4:30 p.m.
Dinner
4:30 – 6 p.m.
(meal provided)
Main Session
6 – 7:30 p.m.
Thursday
Feb 2
Main Session
9 – 10:30 a.m.
Break
10:30 – 11 a.m.
Workshops
11 a.m. – 12:30 p.m.
Lunch
12:30 – 2 p.m.
(meal provided)
Workshops
2 – 3:30 p.m.
Break
3:30 – 4 p.m.
Main Session
4 – 5:30 p.m.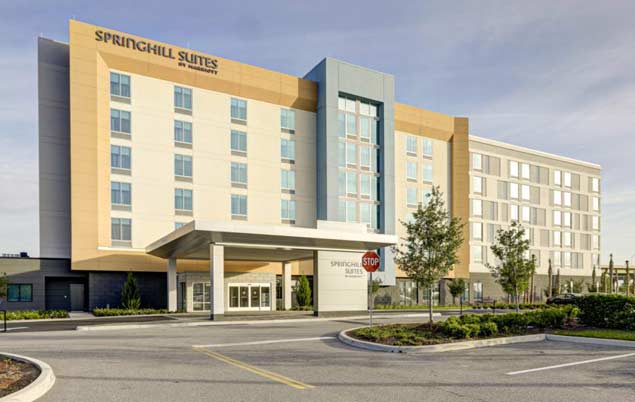 Marriott Springhill Suites Lake Nona
$159/night
15 minutes from conference // Price expires 12/30/22
13700 Boggy Creek Rd. Orlando, Florida 32824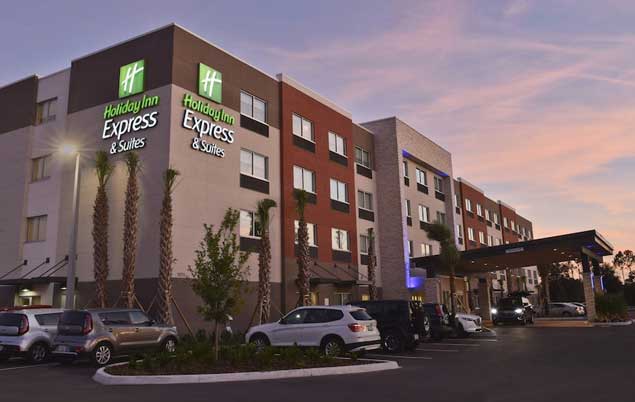 Holiday Inn Express & Suites Lake Nona
$142/night
10 minutes from conference
12150 Pioneers Way, Orlando, FL 32832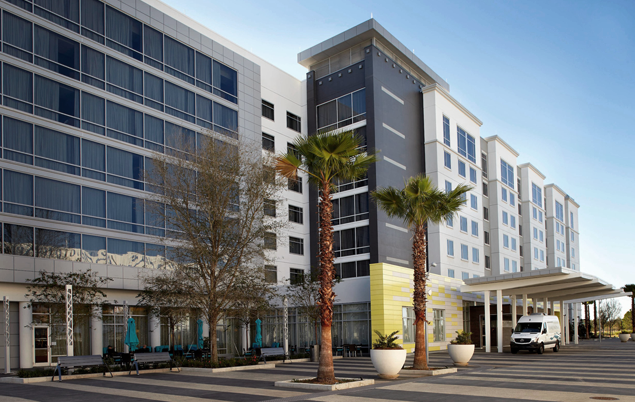 Residence Inn Orlando Lake Nona
$206/night
12 minutes from conference
6955 Lake Nona Boulevard, Orlando, FL 32827
Pricing
EVENT LOCATION
Converge Headquarters
11002 Lake Hart Dr.
Orlando, FL 32832
In-Person Pass
$224
Includes all in-person sessions & workshops.
In-Person Group 5+
$199
Includes all in-person sessions & workshops. Price per person.
Missionaries, Students & Chaplains
$99
This is for Converge missionaries, students in high school or college or Converge chaplains. Includes all in-person sessions & workshops.
Digital Pass
$199
Includes main sessions & 15+ workshops. Price per pass.
Please call
800.323.4215
if you need assistance registering.