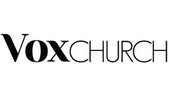 Senior Accountant
---
About Vox Church
Vox Church is looking for a highly motivated and talented individual to join our growing organization. The Senior Accountant will serve as a critical contributor and support the Finance Department within a fast-moving environment. The Senior Accountant will work closely with the Assistant Controller and alongside other Finance department personnel. This role is responsible for the timely and accurate completion of all financial functions including bank reconciliations, general ledger maintenance, accounts payable, cash flow management, federal and state compliance, among other duties. The ideal candidate for this position has a team-player attitude, is eager to learn and grow their skills, and thrives in a fast-paced environment. Previous professional experience in an accounting role is preferred, however for the right candidate, less or no experience out of college may be considered. If you are passionate about growing the Kingdom in New England and feel you are the right fit for our team, we look forward to hearing from you!
Job description
Responsibilites:
Prepare and maintain accounting records to assess accuracy, completeness, and conformance to reporting procedural standards


Prepare monthly bank reconciliations and review daily cash activity for multiple entities
Perform monthly credit card reconciliations, gathering necessary information from cardholders
Perform monthly credit card reconciliations, gathering necessary information from cardholders in order to properly post transactions to GL
Process accounts payable, incoming invoices, and vendor file maintenance
Perform reconciliations of cash, AP, and other accounts as needed
Assist in month-end procedures - booking accruals, maintaining asset schedules (fixed assets, prepaids), etc.

Oversee approval process of expenses for all Vox Church locations

Reconcile accounting ledgers for payroll accounts on a monthly basis to ensure that clearing accounts are reflected accurately

Responsible for accurate and timely filings required for the town, state, and federal government

Communicate with members of different departments across all campuses, donors, as well as external vendors

Assist finance department in year-end audit conducted by external auditors

Monitor outstanding checks to ensure vendors are receiving payments in a timely manner · Develop, implement, modify, and document record-keeping and accounting systems

Maintain financial security by following internal controls and financial policy

Assist management with ad hoc projects

Perform other duties as assigned
Experience & Requirements:
A minimum of 2-5 years of accounting experience (preferred)

Bachelor's Degree in Accounting (preferred)

Familiarity with bookkeeping and accounting procedures

Able to work with a minimum of supervision while understanding the necessity for communication and coordinating work efforts with other staff and organizations

Proficient in Microsoft Office - emphasis on Microsoft Excel

Highly motivated to grow their skills

Exceptional work-ethic

Efficient data entry and processing skills

Accuracy and attention to detail

Highly organized and able to transition easily between various tasks

Ability to meet established deadlines

Excellent written and verbal communication skills

Maintain confidential information

Experience in Sage Intacct accounting system is a plus

Potential need to upgrade skills in order to meet changing job conditions
Apply
Please apply for this role by visiting www.voxchurch.org/jobs and clicking on the "Senior Accountant" posting.