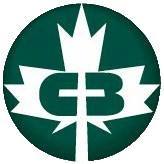 Camp Burton Program Director
---
About Camp Burton
Camp Burton is a Christ-centered environment located in Burton, OH, that has been serving youth and adults for over 50 years. They host groups throughout the year on their 129-acre facility. Camp Burton encourages individual growth through developing life-changing relationships and fun! Camp is a great way to reach youth develop leaders for the future.
Job description
ROLE: The primary purpose of the Program Director is to provide leadership, direction, and management of Camp Burton's programs and retreats. The Program Director will work with the Camp Director in the overall management and leadership of Camp Burton. The Program Director will ensure that Camp Burton's programs reflect Camp's mission to be a ministry where kids and adults can come to know and grow in our Lord Jesus Christ, to support Converge MidAtlantic in their mission to develop transformational leaders and impact churches all across our region and around the world, and to serve our community by providing quality, life changing programs.
CHARACTERISTICS: Desired characteristics include: being a committed Christian and active follower of Jesus Christ; be in agreeance with Camp Burton's Statement of Faith; creative, flexible, servant hearted and a team-player. They must have a desire to work with and lead high school and college aged staff, as well as being able to interact with guests of all ages. They need to be able to lead small and large groups of people. Must be willing to learn and take on additional responsibilities when required.
SKILLS: Bachelor's level degree. Excellent computer, verbal, and written communication skills. Summer Camp team leadership and management experience preferred. Public speaking experience. Bible study leadership experience. Experience in low ropes, high ropes and team building elements.
REPORTS TO: The Program Director is a member of the management team and reports directly to the Camp Director.
COMPENSATION PACKAGE: Salary, housing, retirement benefits, vacation, and paid holidays. Health, vision, and disability insurance. Meals are provided for staff and immediate family during the summer camp season and when guests at Camp are provided with meals.
MAJOR RESPONSIBILITIES:
Program direction and leadership for off-season retreats as needed.
Program direction and leadership for all Camp programs.
Recruit, train, coordinate, evaluate, and support program staff and volunteers.
Visit churches and other organizations to promote Camp Burton.
Evaluate and improve existing programs.
Develop new programs.
Promote staff unity, trust, harmony, and spiritual growth.
Manage assigned budget responsibilities and propose annual expense budget for assigned areas.
Assist in fundraising
Work with Camp Director to develop and implement marketing strategies.
Assist in creating and implementing Camp Burton's strategic plan.
Support office procedures and operations.
Attend professional training seminars/conferences as needed or required.
Approximately 30-40 hours per week in off-season. 6 days and 60+ hours required during the summer camp season.
Other duties might to be added or changed based upon person's skills and desires.
Apply
If you are interested in this position at Camp Burton, please call us at 440-834-8984 or email our Camp Director, David Scull, at david@campburton.org for an application.