2020 Annual Impact Report
Celebrating a year of starting and strengthening churches together worldwide.
What will the history books write about 2020? This has been a year full of uncertainty, hardship, grief, and division. Usually during times like these, Christians will gather in large numbers at churches for prayer and comfort. Yet this year has been difference because of the pandemic, most churches could not even meet together.
It was amazing to watch Converge MidAtlantic churches respond to the challenges. Churches adjusted to new ways of doing ministry and loving our neighbors. Together, we actively pursued our mission together to start and strengthen churches, despite the difficulties of the season.
---
STARTING CHURCHES
Church planters were eager to launch new congregations even as the pandemic continued. But getting started was much different than they imagined. They needed to re-strategize and come up with new plans. These new churches began by mobilizing efforts to meet needs in their neighborhoods, caring for isolated families, and supporting essential workers. Then, they began online gatherings. Some churches even managed to start in-person worship services wearing masks and social distancing.
New church plants in 2020.
Five of these churches had grand openings in 2020.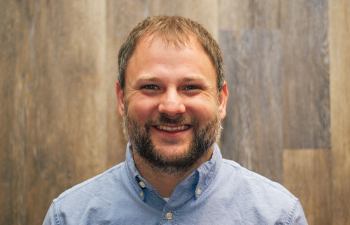 College Creek Church
Annapolis, MD // Isaac Vineyard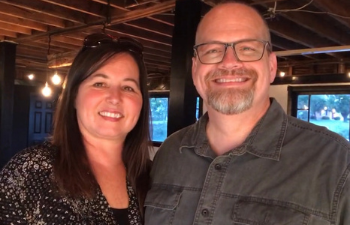 Virginia Hills Woodstock
Woodstock, VA // Randall & Ronda Anderson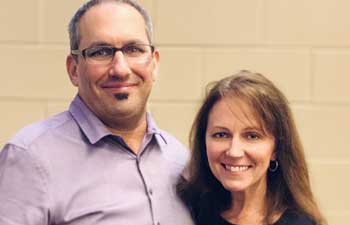 Proving Grounds Church
Lakehurst, NJ // Nick & Tracy Daleo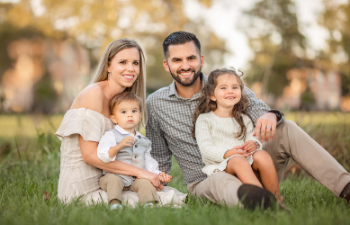 Press Church
Powell, OH // Sean & Bethany Lee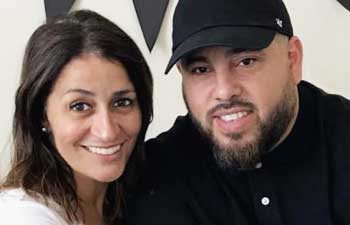 Echo Church
Philadelphia, PA // Rick & Lisette Martinez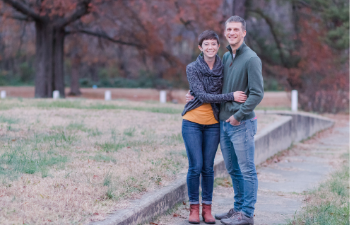 Garden City Church
Richmond, VA // Tyler & Kendra Yoder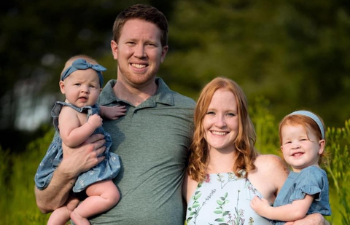 ConnectUs Church
Lancaster, PA // Kevin & Alisha Greene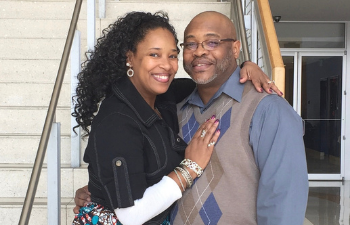 Easel Outreach
Washington, D.C. // Brian & Pamela Thompson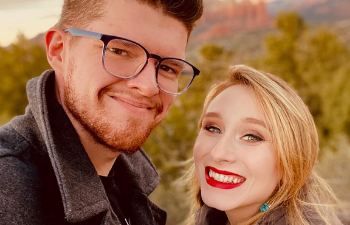 Wellspring Church-Brick Campus
Brick, NJ // Graeme & Heather Wilson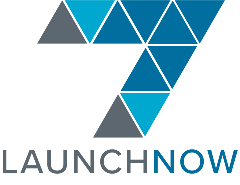 LaunchNow was an effort to raise funds to start nine new churches. We asked these planters, "Why would you continue to launch a new church in the middle of a national crisis?" Common sense might suggest it is better to wait until the pandemic is over. But, each church planter insisted that now is the best time to launch. In fact, some of them adjusted their strategies to start even sooner. The need is just too urgent. Your prayers and generous support make this amazing work possible.
"Got the check! This is going to come in so handy as we are literally ordering sound equipment this week! I appreciate all your effort in making this happen. It really is a tremendous blessing."
Randall Anderson, Church Planter
---
CHURCH STRENGTHENING
"Pandemic fatigue" was a phrase that we frequently heard. A global pandemic, economic shutdown, political tensions, and outcry against racial inequality resulted in dramatic changes for churches. Pastors were forced to make decisions on a week-by-week basis. The challenges of 2020 were ongoing, and churches were stuck in a season of uncertainty. The ministry of Converge MidAtlantic also adjusted as we sought to serve our member churches during these current events.
The U.S. government offered relief for churches in the form of PPP loans for payroll expenses. Business Manager Liz Heavener and the Converge MidAtlantic team researched and communicated timely information so that many district churches could take advantage of these loans.
Seven pastors and spouses participated in Converge Compass on October 19-21 at the beautiful Bayside Hotel and Grace Church in Erie, PA. These leaders were challenged to consider current obstacles and make strategic plans. Strategic Initiatives Manager Emily Manders and the Converge team worked hard to care for the pastors.
On May 13, 2020, seven Converge pastors and leaders joined Church Strengthening Director Jason Allison during our Moving Forward Together webinar. One of the great challenges facing churches this year was planning to relaunch their in-person ministries safely and effectively. Our congregations have different sizes, locations, and cultures. Nonetheless, they worked together to help one another rebound stronger than ever.
---
GLOBAL OUTREACH
As thrilled as we are to see God working in and through his people in our local communities, we are just as excited to see him working around the world. Converge is asking God for a gospel movement among every least-reached people group in our generation.
Some churches responded to the disruptions of 2020 by pursuing new strategies for global outreach. Teams of leaders were coached by Converge through a process called the 2:10 FOCUS Challenge. FOCUSing helped these churches discover their unique strengths and resources for global impact. The following are MidAtlantic 2:10 Global Focus churches so far:
Wellspring Church, Southern Cone
Grace Point, Lebanon
New Hope Church, 15:5 West Initiative
River of Life Church, In Process
The Triumphant Church, In Process
"It is extremely encouraging to have a district partner working alongside International Ministries. Global Outreach Manager Jenny Bolinger is working together with the Converge U.S. Engagement Team to provide coaching and international opportunities to the churches of the MidAtlantic District. It is a beautiful demonstration of better together.
Jimmy Smith, U.S. Church Mobilization Specialist
---
BIBLICAL DIVERSITY

Converge MidAtlantic is a culturally diverse movement of gospel-centered churches. Since our founding in 1903, the movement sought to welcome churches and start ministries among people from many different cultural backgrounds. We affirm the beautiful diversity of all God's people, and we desire to live out the oneness of the church as envisioned by Jesus in the Bible. Converge MidAtlantic is committed to celebrating and deepening the cultural diversity of our churches.
Converge MidAtlantic Church Members
DIVERSITY ADVISORY COUNCIL
Converge MidAtlantic is working alongside the National Office of Biblical Diversity to assemble a district leadership team and advance efforts to promote multicultural unity, reconciliation, and cooperation among our churches. Pastor Jim Eaton and Pastor Phu Pham serve on the Diversity Advisory Council for Converge National. The Converge MidAtlantic Board of Overseers affirmed a Racial Unity Statement this year to reflect our historic value for cultural diversity.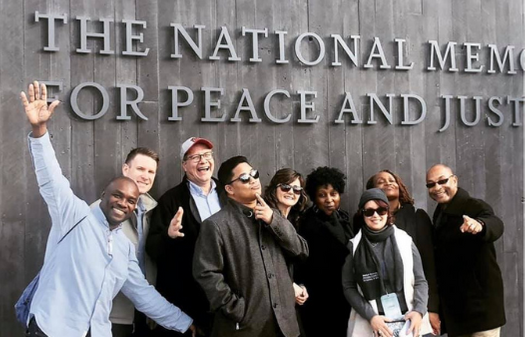 "A trip that changed my life. Our new Diversity Advisory Council met in Montgomery, Alabama in February 2020 for our inaugural cultural immersion experience. Natalie and I and our team toured The National Memorial for Peace and Justice and walked the Edmund Pettus Bridge in Selma. Lament. Prayer. Conversations. Relationships. Vision. Building a movement."
Jim Eaton, Mosaic Church
---
CAMP BURTON
Camp Burton is a Christ-centered environment located in Burton, Ohio, that has been serving youth and adults for over 50 years. They host groups throughout the year on their 129-acre facility. Camp Burton encourages individual growth through developing life-changing relationships and fun! Camp is a great way to reach youth develop leaders for the future. Visit campburton.org to learn more and give directly to camp.
"We had 12 decisions for Christ this summer! I know God sowed seeds in everyone by using the staff to share His truth of hope and grace in Christ with all the kids."
Dave Scull, Camp Director
---
THANK YOU!

We have witnessed the tremendous efforts of Converge MidAtlantic churches to meet the needs of neighborhoods during this difficult year. Churches are mobilizing Christians to care for people, distributing food, supporting essential workers, comforting families in mourning, cleaning up streets, conducting prayer vigils, hosting learning centers for students, and more. Local churches are on the front lines in caring for people during times of crisis.
You are making a life-changing impact through your gifts to Converge MidAtlantic. Our mission is to come alongside local churches to strengthen them and help them make a difference in our neighborhoods. Together we encourage pastors and train leaders to start new ministries. With your support, churches are making a great impact in the lives of people more than ever.
Your partnership makes this important work possible. Generosity is part of the perfect character of God. We deeply appreciate your generous support so that we might honor God together.
View 2020 Annual Impact Report
Are you considering church planting? Maybe you're curious and seeking discernment or simply exploring lead pastor and senior pastor job opportunities. Potentially you have a clear call to plant a church. Maybe you just need to know how to start a church. Click here to start the conversation today.
Are you interested in becoming a missionary? Converge connects the right missionaries to the right opportunity and equips them with the right tools they can take to the field. We provide support-raising strategies, training, prayer and encouragement to effectively share the gospel. Click here to start the conversation today.
Impact God's kingdom by becoming a monthly financial giver to support the work God is doing through Converge MidAtlantic. Would you prayerfully consider giving $25, $50, or $100 per month? Partners of Converge MidAtlantic support the daily ministry activities and strategic initiatives that accomplish the mission to start and strengthen churches together worldwide. Click here to become a regular supporter of the ministry of Converge MidAtlantic.