Story
Jeff and Lisa have been part of Converge for over 30 years serving as planters, as well as at churches in the suburban, urban and rural contexts. Their education and experience has allowed them to build many relationships across so-called boundaries of age, ethnicity and cultures. All the while being prepared to tackle His assignment to plant a church in the Lawa'i area of Kauai. A small core has already been formed and Zoom plus periodic trips back and forth from the mainland will be used to continue to grow and strengthen them in preparation for launching The Lion's Den in Summer/Fall of 2022.
Their vision is: "To prayerfully live for and proclaim Jesus Christ in all circumstances and to all people."
Their values are: Centrality of Christ; Compassion for the Community; Cultural sensitivity; Contextual Biblical teaching; and Courageously living for Christ.
There are significant spiritual, educational and employment needs on the island of Kauai. Jeff and Lisa will be building relationships within the business, governmental and educational systems as a means to meet people's daily needs while building relationships which will open doors to proclaiming Jesus Christ. Jeff & Lisa will permanently move to the area in May/June of 2022.
Your affirmation, prayers and financial support are cherished.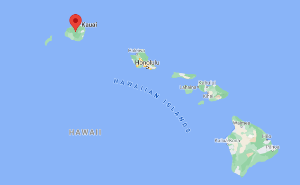 Live out your faith today. Help take the gospel to the ends of the earth.