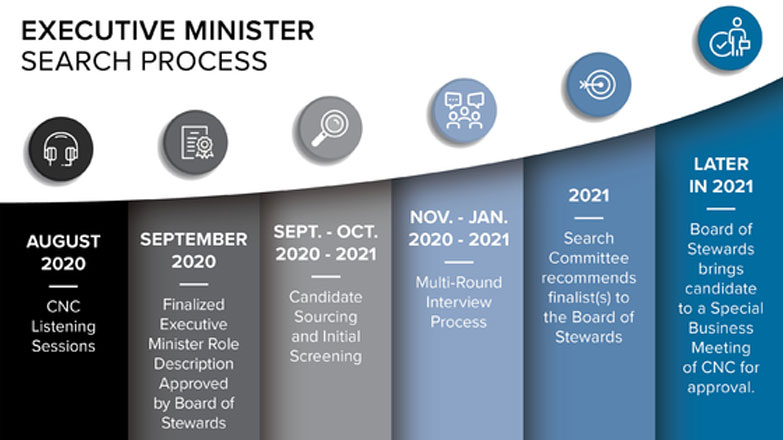 Leadership & Executive Minister Search
Information about Converge North Central search for it's next Executive Minister.
Executive Minister Role description
The Executive Minister of Converge North Central District will effectively communicate a compelling District-wide vision to start and strengthen churches (regionally and globally) so as to help more people meet, know and follow Jesus.
Download full position description >
The search committee includes:
Kyle Robinson, Executive Pastor at Wooddale Church, Eden Prairie, MN (committee chair)
Jon Tolly, Lead Pastor at Oakwood Community Church, Waconia, MN
Wes Foster, Team (Co) Pastor at The Church at Union Park, Des Moines, IA
Jill Fox, Executive Pastor of Ministries at Westwood Community Church, Excelsior, MN
Pam Wymore, Retired County Supervisor at Grace Church, Algona, IA
Dale Peterson, Executive Director of the Eagle Brook Association, Eagle Brook Church, MN
Mike Howard, Lead Pastor at Revision Church, Des Moines, IA
Paul Johnson, Senior Pastor at Woodridge Church, Medina, MN
Chris Rygh, Executive Pastor of Expansion at Prairie Lakes Church, Cedar Falls, IA
Converge President Scott Ridout is serving as an ex officio member and Jonathan Dahl (Converge North Central Operations and Church Strengthening Director) is providing support for the committee.