Your local team
Meet the team that's ready to support you and your ministry.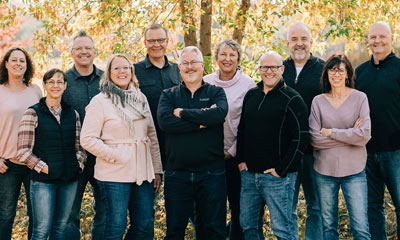 As modeled by our Lord, strong relationships are a key to ministry and mission effectiveness. The leaders you meet, get to know and grow with will improve and empower you for greater ministry impact. Across Converge North Central, you will meet lifelong friends, engage with co-laborers and share the joys and challenges of following God's call in your life. Connect with us today to learn more about how we can serve your church.
Jonathan, Mandy, Wick, Carolyn, Joel & Dawn
Converge North Central team


Whether striving forward or struggling, every church needs a partner to come in and look 'under the hood' of their ministry. Converge helped us be better in every area to effectively bring the good news to all people.
Bill Berg, New Hope Community Church, Cambridge & Isanti, Minnesota