Staying connected with other leaders in ministry is vital. Together at the 2019 United Conference we will celebrate our diversity as leaders but be united together. We'll help you unleash the gospel by giving you strategies and tools to strengthen your church and connect with other leaders to receive support, encouragement, resources and prayer. It is time to be UNITED in spirit and in purpose. Together.
Calvary Harvest Fields
150 Harvest Fields Dr
Boalsburg, PA 16827

Brian Weber
Executive Minister, Converge MidAtlantic
Prior to serving at Converge MidAtlantic, Brian was a pastor for 15 years helping to mobilize efforts to start new churches in the greater Delaware Valley and to send missionaries around the world. Before his appointment as Converge MidAtlantic's Executive Minister, Brian worked for Compassion International.

Scott Ridout
President, Converge
Before becoming President of Converge, Scott was lead pastor of Sun Valley Community Church in Arizona. He also served six years as a Converge overseer, co-led the Vision Arizona church planting team and led Converge Generosity. President Ridout is also a church leadership mentor and coach.

Rev. Dr. Michael Henderson Sr.
Vice President of National Ministries, Converge
Dr. Henderson leads Converge's National Ministries team, which includes Church Strengthening, Women's Ministry and Chaplaincy. He is also the founding and Senior pastor of New Beginnings Church, a multi-campus church in North Carolina

Dr. Harold Lewis
Vice President of Biblical Diversity, Converge
A native of Greenwood, Mississippi, Dr. Lewis earned a Master of Divinity from Gammon Theological Seminary and a Doctorate of Psychology. He has three decades of pastoral and leadership experience and is a coach for clergy and laypersons. His ministerial experience also includes more than 10 years of multicultural and justice responsibilities.

Laurel Bunker
Associate Vice President, Christian Formation & Church Relations, Bethel University
Among her many roles at Bethel, Pastor Bunker is a member of the President's Executive Team, providing guidance for the spiritual formation and personal development of the student body. As Campus Pastor, she is the primary preacher in chapel. She also travels throughout the country teaching and training diverse groups in areas of leadership, spiritual development and Biblical issues relevant to today.

Jim Eaton
Lead Pastor, Mosaic Church
Converge MidAtlantic Pastor Jim Eaton has pastored diverse churches in South Africa, Germany and Chicago. He currently leads Mosaic Church in Frederick, MD which is part of the diverse D.C. Metro area. His lifetime of overseas experiences have given him a global perspective that is helpful and enriching to the spaces in which he leads.
Wednesday
Jun 12
PRE-CONFERENCE
Converge Cup Golf Tournament
At Mountain View Country Club/Wyndham Hotel
7 a.m.
Pre-Conference Registration
Noon
Pre-Conference – Leadership Conversations: Pipelines, Pathways, Culture and Constructs
Led by Pastor Dan Nold
1 – 4:30 p.m.
Penn State University Beaver Stadium Tour and Dinner at Pegula Ice Arena
5 p.m.
Thursday
Jun 13
PRE-CONFERENCE
Mini-Preconference for Youth Leaders
Topic: Ministering to Teens in Our Changing Culture
9 a.m.
Mini-Preconference for International Ministries Leaders
9 a.m.
Preconference Leadership Conversations Continues
9 a.m.
Thursday
Jun 13
MAIN CONFERENCE
Registration
Noon – 1:30 p.m.
Main Session #1
1:30 – 3 p.m.
Workshop Session #1
3:30 p.m.
Amish Dinner and Annual Meeting
5 p.m.
Main Session #2
7 p.m.
Friday
Jun 14
MAIN CONFERENCE
Workshop Session #2
9 – 10 a.m.
Main Session #3
10:30 a.m.
Workshops
//

June 13 & 14
The Church as Movement
Dan White, Church Planter & Author
The Church is in a precarious state, fewer and fewer folks find it necessary and relevant for their daily lives. Rather than cooking up techniques for attracting seekers, we need to re-explore the movemental DNA of the church. In this workshop discover the essentials for stimulating and sending communities far outside the walls of the church, for the sake of God's mission.
Give Them a Reason to Care
Jason Coache and Aron Kirk, Lead Pastors
In our culture, church attendance is no longer assumed. Join us for this engaging breakout as two successful church planters from different contexts (small town & suburban) share about how they've reached hundreds of unchurched people in their communities through acts of love and kindness that open the door of people's hearts to the Gospel.
Tearing Down the Walls Between Churches and Public Schools
Dan Soderberg, Executive Director of Impact Campus Fellowship
Come hear the story of how a local youth pastor and a dozen students started Impact Campus Fellowship in their school which has spread into 42 local schools involving over 50 Pastors and 1,500 students. God is using this powerful partnership between churches and schools to see thousands of students reached with the Gospel each year.
Ministering to the Desperate and Disconnected: Why Understanding and Ministering Effectively to the Next Generation Matters for the Future of the Church
Laurel Bunker, Associate Vice President, Christian Formation & Church Relations, Bethel University
Junior high, high school and college aged students are masters of connection, or so it appears. While most of them have hundreds, even thousands of contacts via cyber relationships, many remain desperately lonely and deprived, and are seeking significance. In this workshop we will cover some statistics that will help us understand what is hurting youth, what is helping youth and how the Church can be at the center of drawing them into true and lasting intimacy with Christ.
Growth Engines: Five Core Actions for a Healthy Church
Dale Sellers, Director of 95Network
Discover the give most common issues that a church must address to achieve a healthy growing culture and the core actions designed to create sustainable church health: Defining a Clear Mission & Vision, Leadership Development, Discipleship Pathway, Effective Communications, Creating a Healthy Volunteer Culture.
Big D, Little d: What's the Difference and Why is it Important?
Dr. William Ennis, Assistant Professor at Gallaudet University in Washington D.C.
In the Deaf world, people who can hear are called hearing. Understandably, most hearing people think Deaf people want to be like them, hearing. This workshop will explore that assumption by looking at the history of the Deaf world in the United States.
Getting here
//

Airport options
UNIVERSITY PARK AIRPORT
State College, PA
Distance to Calvary: 11.5 miles // 20 minutes
WILLIAMSPORT REGIONAL AIRPORT
Montoursville, PA
Distance to Calvary: 70 miles // 1.5 hours
HARRISBURG INTERNATIONAL AIRPORT
Middletown, PA
Distance to Calvary: 94 miles // 1.5 hours
PITTSBURG INTERNATIONAL AIRPORT
Pittsburgh, PA
Distance to Calvary: 180 miles // 3 hours
BALTIMORE/WASHINGTON INTERNATIONAL AIRPORT
Baltimore, MD
Distance to Calvary: 180 miles // 3 hours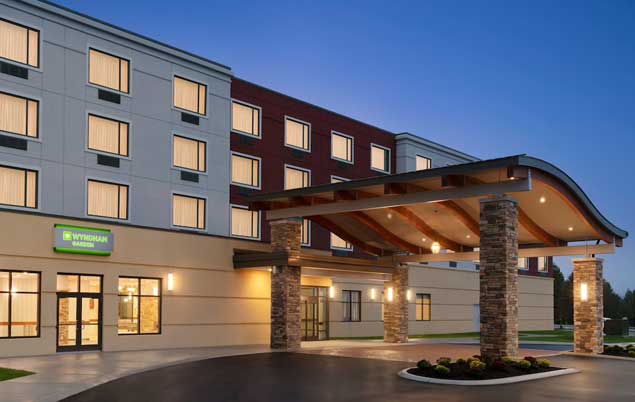 Wyndham
$109/night
*Preferred location: 1 minute from conference.
310 Elks Club Rd., Boalsburg, PA 16827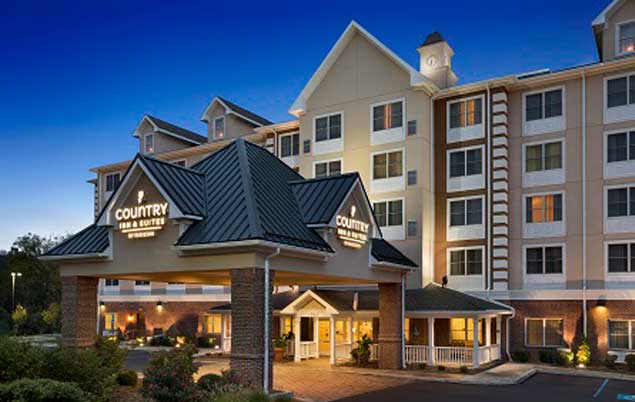 Country Inn & Suites
$89/night
9 minutes from conference
1357 E. College Ave., State College, PA 16801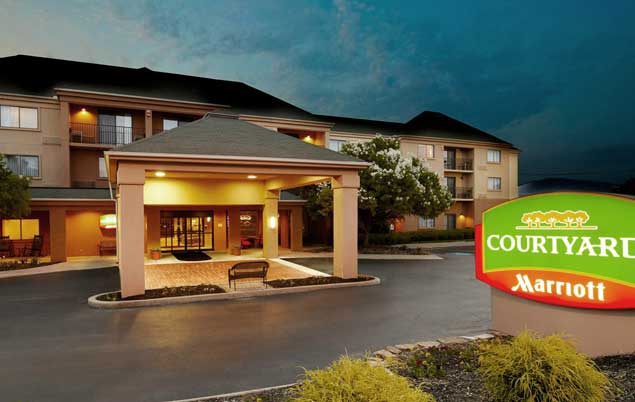 Courtyard State College
$109/night
7 minutes from conference
1730 University Dr, State College, PA 16801
Pricing
EVENT LOCATION
Calvary Harvest Fields
150 Harvest Fields Dr
Boalsburg, PA 16827
EARLYBIRD PRICE
General Admission
$199
Earlybird price good through 5/4/19. Regular price $219.
Spouses
$149
Invite your spouse to attend with you and enjoy a discounted admission rate. Good through 6/11/19.
Groups of 5+
$199
Invite your entire team and enjoy a discounted per person rate for groups of 5 people or more. Good through 6/11/19.
Pre-Conference
$39
Attend Leadership Conversations: Pipelines, Pathways, Culture and Constructs. Price per person.
Converge Cup Golf Tournament
$49
Optional add on. Price per person.
Please call
330.757.7970 ext. 103
if you need assistance registering.