My story
Years ago, we did pray and ask God for His guidance to our Vietnamese Church Planting Movement in U.S. God put in our heart a burden to reach out the Vietnamese People in Washington, D. C. areas. So, we did follow His guidance to connect our Vietnamese Church in Converge MidAtlantic District. We had worked with Dr. Dan Peterson and Pastor Daniel Phan to plant couple of Vietnamese Churches: Vietnamese NOVA Church in Fairfax, VA and Vietnamese Christian Fellowship in Philadelphia, PA.
One day, Pastor Daniel Phan made a decision to resign from his church and Dr. Dan Peterson had invited me to restart or plant a new church in Fairfax, VA. I do love Church Planting and all things relate to Church, so here we are.
August 27, 2017, our family of 5 moved from Chicago, IL to Fairfax, VA to plant the Converge Viet Church of Fairfax.
Our vision is to build a Bible Faith Based Family Church where all Vietnamese American People can come and have experience the Church as their own HOME (Extended Family).
There are three areas we focus on:
Scripture Church
Christian Family Church
Reach out and Raise up more Transformation Leaders
Average Sunday Worship is 80, include all seniors, adults, youth, teens, children and kids.
Our goals in the next three years:
2019: We will reach 100 people
2020: We will reach 125 people
2021: We will reach 150 people
Please, keep us in your prayers and support.
God bless you all!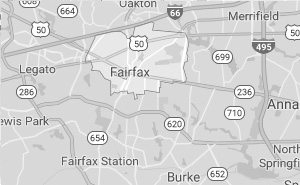 Fairfax, Virginia //
Phu & Anne are church planters in Fairfax, Virginia. Their church is Converge Viet Church of Fairfax.
Live out your faith today. Help take the gospel to the ends of the earth.