In the United States, we find unreached immigrant people groups — the diaspora — in our midst. They have huge needs, lonely hearts and a spirit often ignorant of the gospel, peace and fellowship they can find in Christ. Churches now have an unparalleled opportunity. God has delivered a people group into your sphere of influence and given you his gospel to set them free.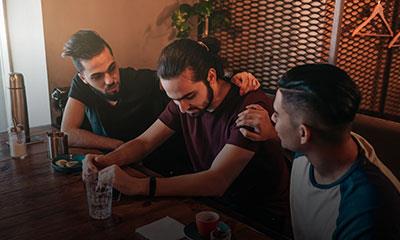 From Scattered to Gathered Initiative
From Scattered to Gathered Initiative
Minneapolis/St. Paul, MN
The From Scattered to Gathered (FS2G) Initiative is a strategy to help Converge churches in the Minneapolis/St. Paul metro area work together to engage unreached immigrant people groups with the gospel. Converge International Ministries works with local Converge churches to create movements of gospel multiplication within unreached immigrant communities.
Goals
To raise awareness in the local church of the rational for missions to least-reached immigrants.
To help local churches identify the least-reached peoples living next door.
To advise local churches on how to be strategic and contextual in making disciples from among the least-reached.
To assist local churches in identifying and training FS2G champions and x-cultural workers.
To provide ongoing just-in-time coaching of church leaders and x-cultural workers.
To facilitate the forming of kingdom partnerships and coalitions of churches in order to enhance effectiveness.
To ignite a disciple making movement among every least reached people in the Twin Cities.
A project is one piece of a larger initiative. It has a defined focus, with goals to accomplish an end result. Some projects are short term in nature; others may last for many years. You can read more about projects within this initiative, including how you can be involved.
Converge missionaries are helping to start and strengthen churches together worldwide so people across the globe can meet, know and follow Jesus. Meet our missionaries and learn how you can become a key partner in accomplishing God's mission by supporting them as they give others the opportunity to accept Jesus.
Whether you are interested in taking part in a 1-2 week church-based trip or serve in the field for several months or years, there are opportunities for you to impact individuals, communities and regions around the world. Learn more about missions opportunities, including how you can become involved.
Regional stories
Inspirational stories and news of God's work throughout the region
I'M INTERESTED
Fulfill your calling in missions
Are you interested in learning more about missions? Take the next step and connect with us. We'll help you discover how you can fulfill your call to make a gospel impact around the world.