Ukraine Relief Christmas Catalog
Jim Capaldo
Regional President
Investments & gifts

//

Missions
---
Winters in Ukraine are cold, and subzero temperatures are normal. With skyrocketing fuel prices, people are bundling up and preparing for power outages more than ever. Help Ukrainian families stay warm and prepared with a new heavy blanket or an emergency kit of candles, flashlights, batteries, and radios.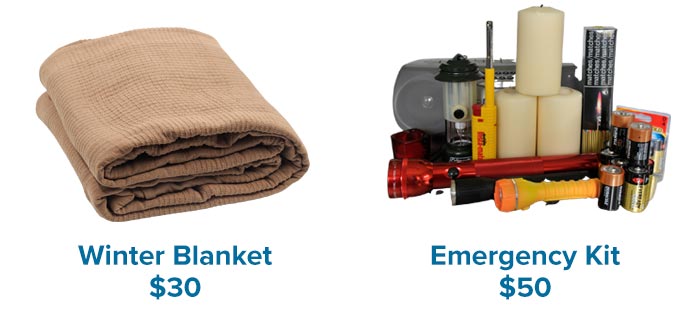 As Ukrainians disconnect from Russian natural gas, many churches and households will heat their homes with wood and coal. Ukrainians living in traditional homes will burn 3 to 4 tons of coal or 7 to 8 cords of wood just to stay warm through the long winter. This is an occasion when getting coal in your stocking is considered a great gift!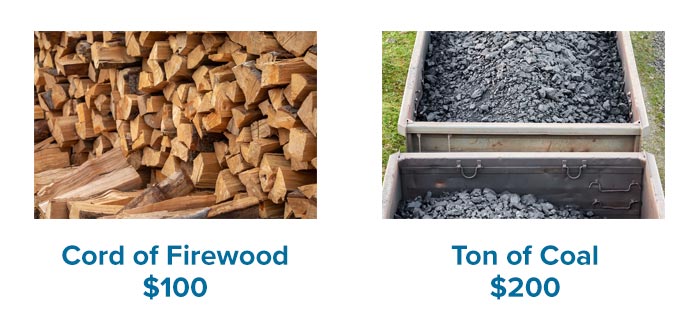 With ongoing bombing and power outages, electricity and mobility are two primary concerns during winter. Many church facilities are being used to house and serve people displaced by the war. This ongoing work requires transportation and essential electrical appliances. Keep churches and ministries up and running with power and fuel.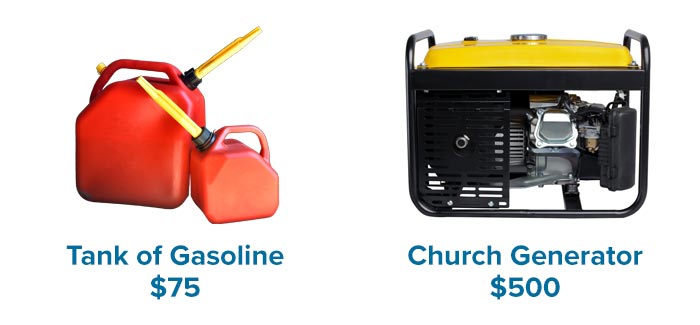 The war in Ukraine has brought financial hardship to the entire nation. Vetted by Ukrainian regional ministry leaders, these pastoral families are uniquely vulnerable because they sacrificially serve people and yet their churches are unable to financially support them. $300 will cover a pastoral family's basic needs of utilities and staple items for one month. Ukrainian ministry leaders assess that this monthly support will be an ongoing need for the next two to three years.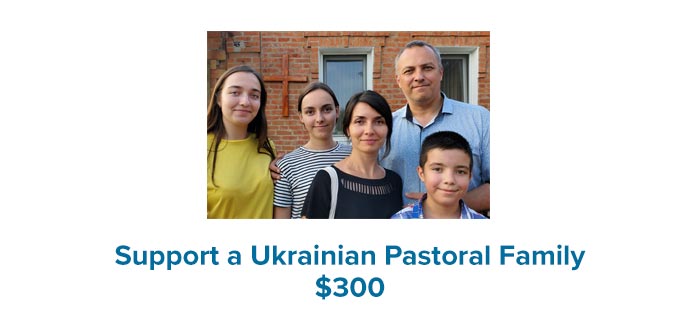 ---

When you make a tax-deductible Christmas Catalog purchase, you will receive a special Ukraine Relief Christmas ornament and card that you may personally keep or give to another as a gift given in their honor.
---
---