Story
8 years ago, God began to stir in our hearts our purpose to plant a church. We knew God wanted us to take time to learn, grow, and really seek Him for what He wanted for us. 1 year ago, that passion began to arise again, as well as our love for Phoenix and the surrounding cities. In that love and passion, God has led us to plant Hope Valley Church in Surprise, Arizona.

Hope Valley Church is a church that "leads people to find HOPE in Christ, PURPOSE in life, and to make a DIFFERENCE." Our passion is to see people discover their purpose and to make a difference for God's kingdom. We want to equip people to walk in their daily lives and realize their purpose is connected to a higher calling and the local church to make a difference in their communities.

Our posture is "Everyone's welcome because nobody's perfect and with God, anything is possible." Thank you for believing with us that anything's possible. Your generosity is greatly appreciated and know that is helping make an eternal impact.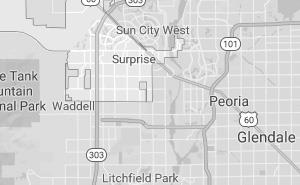 Surprise, Arizona //
The future home of Hope Valley Church will be in the beautiful city of Surprise, Arizona.
Live out your faith today. Help take the gospel to the ends of the earth.