Ravaging the Bahamas with sustained wind speeds of 185 miles per hour and storm surges reaching as high as 23 feet, Hurricane Dorian's deadly path of destruction impacted five Converge Southeast churches in September 2019.
The Category 5 hurricane proved to be among the strongest ever recorded in the Atlantic. It caused massive flooding, demolished buildings and downed power lines across the islands. News reports indicate that 45% of homes in Grand Bahama and the Abaco Islands were destroyed. Several people are confirmed dead; a great many others are missing.
Like everyone else in the Bahamas, the Converge Southeast churches there are facing a long, agonizing road ahead. You can help them as they recover, rebuild and reach their communities with the gospel of Jesus Christ.
Converge has a long association with the Bahamas, and we will continue to support our churches and their communities and share the gospel there long after other organizations have left. Your gifts today will do more than help restore infrastructure; they will provide hope to a situation that, for many, seems hopeless, now and in the future.
There are two ways you can help:
GIVE to the Converge Bahamas Hurricane Relief Fund that will help provide resources, including water, food and blankets.
GO on a Bahamas Recovery Missions Trip to help rebuild the home and lives of those in the Bahamas. Learn more >
Show this video in your church. Download now >
Would you like to send a check? Make check payable to Converge Southeast and send to:
Converge Southeast
11002 Lake Hart Dr
Orlando, FL 32832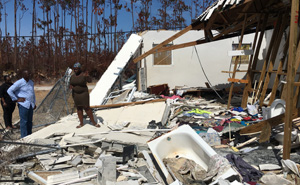 Bahamas & Caribbean
//
BAHAMAS RECOVERY MISSIONS TRIPS
Come and help rebuild the Bahamas. This is a gospel opportunity to help rebuild homes and lives and help the churches trying to reach the people in the Bahamas.
All are needed:
Skilled Strike Teams repair roofs, install tarps, do electrical repair, drywall installation, & replace windows and doors.
Short-term Missions Teams do general cleaning and relief ministry: VBS, youth, counseling, prayer and more.