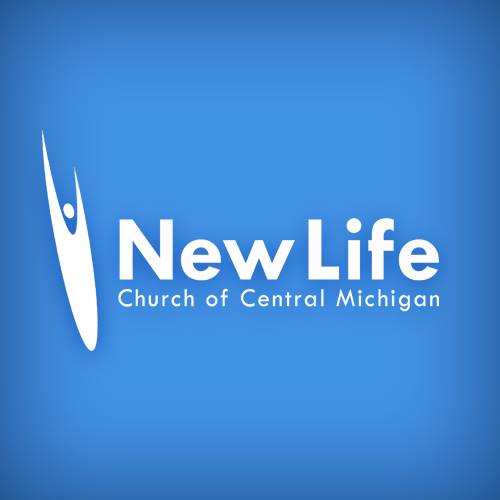 Senior Pastor
---
About New Life Church of Central Michigan
We are a Word driven, prayer focused church who's purpose is to be and make disciples of Jesus Christ. Our single Sunday worship service offers a blend of contemporary and traditional music. Our members are involved with many local ministries and organizations.
New Life Church of Central Michigan is nestled in Mid-Michigan between the communities of Mt. Pleasant and Shepherd. We are uniquely positioned near a large University (CMU) and the Saginaw Chippewa Indian Tribe. Mt. Pleasant offers fabulous parks, highlighted by the Chippewa River, many family activities, and a vibrant downtown shopping district. It has the appeal of a big city combined with the charm of a small town. The Village of Shepherd is a small and friendly town with strong community involvement. It hosts the Maple Syrup Festival each year in which we enjoy participating.
Formerly known as Shepherd Church of the Brethren, New Life Church of Central Michigan was founded in 1915 in the Church of the Brethren denomination. We have always been a strong family church with some current members related to the church founders. We sponsored the first Vacation Bible School in Isabella County the summer of 1927 and this has been a strong ministry of ours throughout the years.
A college and career ministry was initiated in 1996 called Standing in the Gap. While starting at Central Michigan University it spread to Ferris State University, Saginaw Valley University and Northwood University. This ministry was birthed out of New Life but is not now a current ministry of our church. We currently support the CRU college ministry at CMU and Mid-Michigan Community College.
In 1997 the church name was changed to New Life Christian Fellowship. Around this time, we had two Sunday morning worship services for about 6 years before returning to one. Over the years many improvements and several additions were made to the building but in the early 2000's we decided to build a new building on the same property. In 2009 we had the first service in our new building and a few years later the original building was demolished.
Due to changes within the Church of the Brethren regarding their stance on scripture, we as a church left the denomination and joined with Converge MidAmerica as an independent church in 2016. We also changed our name again to New Life Church of Central Michigan. Our reliance on scripture for direction drives us to fulfill our purpose as the body of Christ.
Find us on the web at newlifemtp.com
Job description
Job Overview
We are looking for a servant leader, who is highly relational, with a clear vision for local, regional and global ministry. He will need to have strong communication skills (both in the pulpit and inter-personally), a calling for developing new leaders, a passion for reaching people far from God, and the ability to motivate others to be a part of God's redemptive cause. He will need to understand and work with our existing partnerships with Converge MidAmerica and Converge Worldwide.
Formal Responsibilities
Leadership Skills
The creativity to envision new possibilities for the ministry of New Life

Church

of Central Michigan.

The ability to think strategically about opportunities and challenges.

Identify and communicate clear goals and effective strategies to achieve them.

Realistically assess situations and take appropriate

actions.
The awareness of and ability to employ current technology for

effective ministry.
Shepherd and lead Elders and Deacons and ministry

leaders.
Communication Skills
Strong biblical preaching for life

transformation.
The ability to teach and communicate

God's

Word

in a variety of

settings.
Promote and communicate the vision for New Life Church of

Central

Michigan.
Be involved with written communications throughout the

church.
Oversee worship planning and preparation to inspire the church and

reach

the

community.
Relationship Skills
A strong encourager and lover of

people.
Effective at interpersonal communication both as a listener and a

speaker.

Able to develop and employ the unique strengths of

others.
Able to be a healing presence in conflicted relationships both personal

and

corporate.
Qualifications
Personal

Qualities
Meet the New

Testament

requirements for office as listed in

1 Timothy 3:1-7 and

Titus

1:6-9.
A strong devotional and prayer

life.
An inherent grace orientation in their relationship to God and

other

people.
Energy and passion in implementing

ministry.

Attitudes and behaviors guided by biblical

principles
Professional Qualities
Embrace and hold the Affirmation of Faith of

Converge MidAmerica & New Life Church of Central

Michigan.
Maintain a perspective in theology and policy that is creedally orthodox, and historically Protestant and

evangelical.
Have a Master of Divinity degree, Master of religious Education degree, or Theologically based Master's Degree from an

accredited seminary or Bible

College.
A minimum of ten years of pastoral ministry is

preferred.

The willingness to relocate to the mid-Michigan area for the indefinite future.