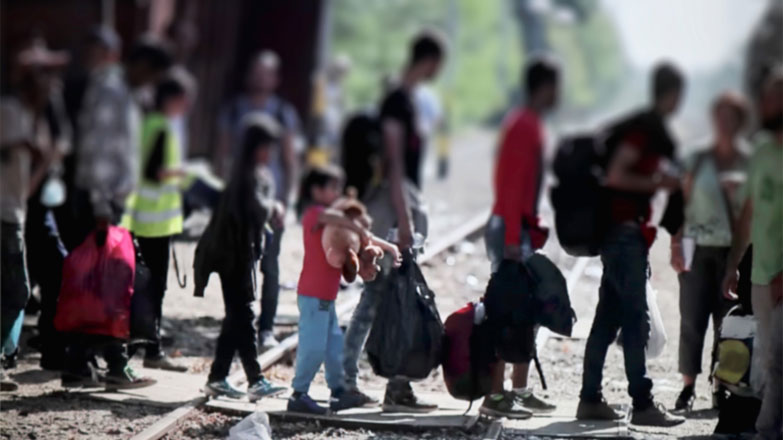 PROJECT
Syrian Refugee project
Mediterranean
Status: Raising support
ID: 605055
Turmoil in Syria has created a refugee crisis surrounding this country. Help us show the love of God to these displaced men, women and children.
Monthly funding progress: 0%
Description
The Syrian Crisis
The Syrian war and its subsequent refugee crisis have moved in and out of the media for the past 8 years. At times we in America are consumed by it, appalled by it, and deeply affected because of it, but at other times we forget it is even happening. But for the literally millions of people who have fled their homes, and more who are still enduring the war from inside Syria's borders, the situation hasn't changed. They enjoyed stable, middle class lives prior to the war. Now they are forced to live in sub par housing and often don't know how they will feed their family next week.

The Church's Response
This is where the church steps in. In partnership with the local Church, Converge workers are seeking to provide basic needs to the Syrian people, while never forgetting that their spiritual needs are much greater. They regularly share the message of hope and life through Jesus Christ, and many Syrians are growing in their understanding of Jesus and some are even giving their lives to follow him. But this is not possible if they are unable to care for them and love them physically as well. This is where we need your help.

Food Assistance Program
Every other month we desire to give basic food packages (rice, oil, lentils, etc.) to roughly 200 families. Each food package costs around $20. The United Nations was forced to suspend their food voucher program and, therefore, this is a significant need among the refugee families. It is also simple, yet profound, gesture that says, "We care." This gesture of love opens the door for the church to invest in the lives of these people, hear their stories, feel their pain, and share the truth of the love of Jesus Christ in the midst of it all.

The food assistance program is the primary focus of this account, though at times funds will also be used to assist with immediate medical needs or unique circumstances that may arise.

All donations will be directly overseen by Converge workers who live on site and in partnership with the local Church.
Mediterranean //
The Syrian refugee crisis has put a strain on every country in the surrounding region.
Live out your faith today. Help take the gospel to the ends of the earth.