Story
Our passion for church planting begins with our own experiences of coming to salvation through the work of church plants. Aileen was born and raised in Hawaii, and learned about Jesus through a Good News Club at a newly planted church in their neighborhood. Jim's family came to Christ when the pastor of a young church visited his mother in the hospital. Our families' eternal destinies were changed because someone answered the call to plant these churches.

Jim served in the Air Force for over 20 years and started his own business before being called to full-time ministry. Aileen raised our six children and is a licensed counselor, working with those who suffer from mental illness. We planted a church in Wisconsin and served there for 16 years before moving to Hawaii. Our life experiences have given us a passion to reach those who are often overlooked, disenfranchised, and sometimes considered unlovable. Jim also feels called to use his leadership skills to mentor and equip other leaders to further God's kingdom through church planting.

We cannot fulfill our mission without your encouragement, prayers, and financial support. We greatly appreciate you coming alongside us and we look forward to being used by God to reach the multicultural communities of Hawaii.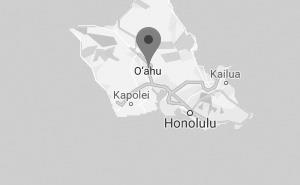 Live out your faith today. Help take the gospel to the ends of the earth.