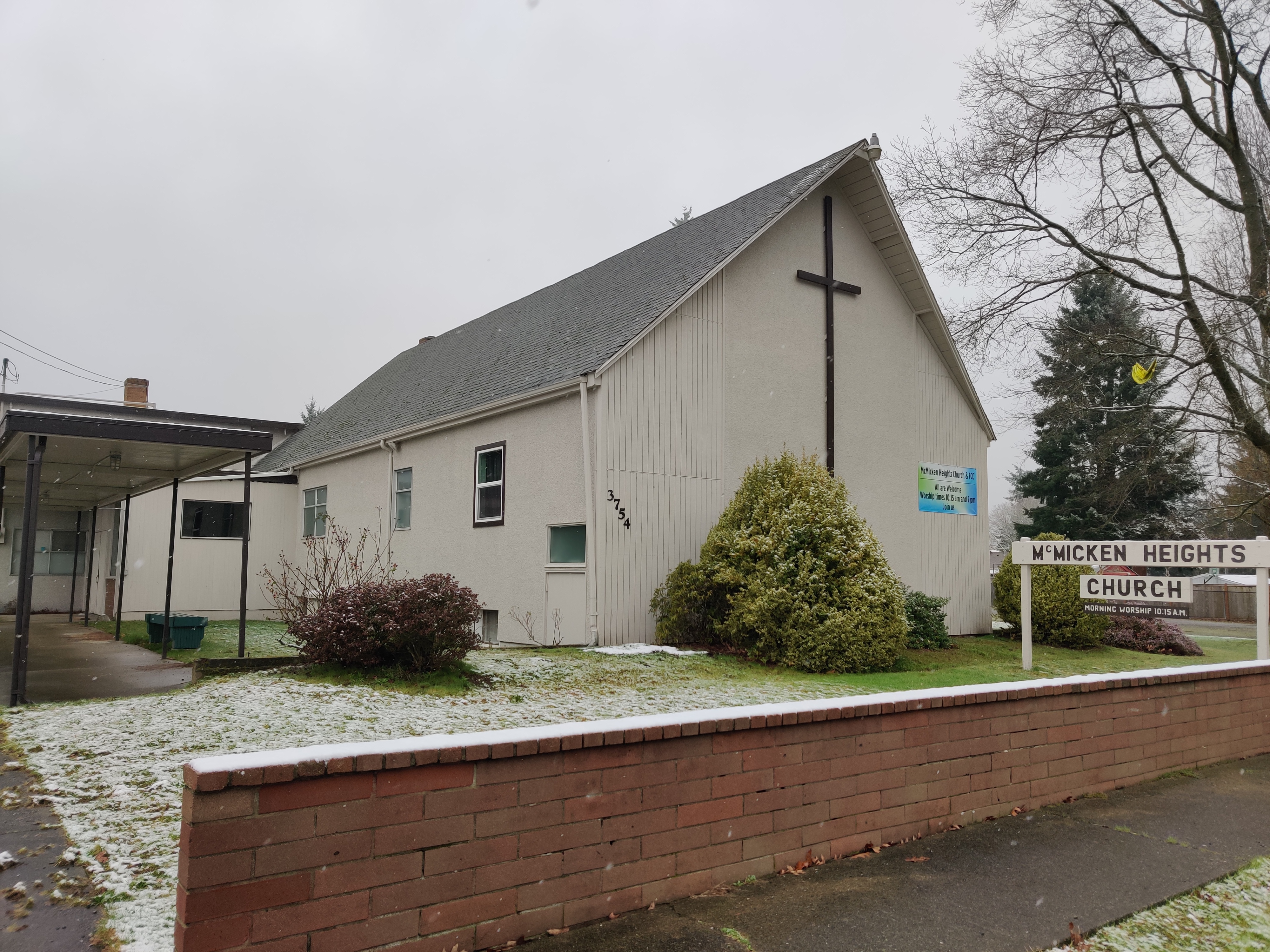 Pastor
---
About McMicken Heights Church
Job Overview
McMicken Heights Church, located in a changing suburb south of Seattle, is looking for a pastor who will develop and implement a vision to reach and make disciples in our multi-ethnic region. The prospect of leading a small congregation to reach its community and world for Christ must energize him. His strong communication skills, courage to move in new directions, and determination to reach people, regardless of culture, religion, and ethnic background, will be key to successfully developing a congregation that is ready to be effectively led..
Job description
Expectations
1. Passion
a. A love for Jesus Christ and his Word that is obvious and contagious.
b. A deep passion for and commitment to the gospel that drives him to reach people.
c. A heart for immigrant people and able to embrace the cultural differences wildly represented in our community. Sees people as God sees them
d. A love for equipping church attenders to effectively use their gifts for Christ's mission.
e. Resilience in the face of challenges.
2. Leadership
a. The ability to lead people to a clear vision and solid strategy that will reach the community.
b. The organizational skills to systematically recruit, develop, and mobilize church members to step into new ministries to fulfill Christ's mission for the church.
c. The ability to realistically assess challenges that the church faces and proactively lead in addressing those challenges.
d. The awareness of and ability to employ current technology for effective ministry (i.e. social media platforms, electronic communications, streaming worship services, etc.).
e. The ability to be a leader among leaders, coaching, shepherding and developing the Elder Board, Worship Arts Director, and other ministry leaders.
3. Communication
a. Able to teach the Bible clearly and accurately, motivating people toward transformation
b. Able to communicate God's Word in small and large settings.
c. Able to cast a compelling and clear vision for ministry
d. Able to communicate well through written means.
e. Able to guide worship and special services planning
4. Relationships
a. A love for being with people.
b. Willing to reach out and develop friendships.
b. An attentive listener and a strong encourager.
c. Able to develop and employ the unique strengths of others.
d. Able to wisely address and resolve personal and corporate conflicts.
Qualifications
1. Personal Qualities
a. Seeks to be consistently led by the Holy Spirit
b. Has a strong devotional and prayer life.
c. Likable, but not driven by the affirmations of others.
d. Has courage, energy and passion to implement ministry decisions.
e. Able to balance clerical life and personal/family life--self-care.
2. Professional Qualities
a. Has at least a Bachelor's degree and formal biblical training. A Masters degree is preferred.
b. Has experience on a church staff successfully leading areas of ministry.
c. Embraces Converge's Affirmation of Faith and maintains a Baptist perspective in theology and general practice. He will need to work with our existing partnerships with Converge Northwest and Converge Worldwide.
d. Able to work with the elders and other church leadership.
Apply
Application Process
Interested applicants should apply by visiting https://www.convergeplacementnetwork.org/.
No need to email a resume or cover letter.
Please contact Kevin of Converge Northwest with any questions. pastoralsearch@convergenw.org