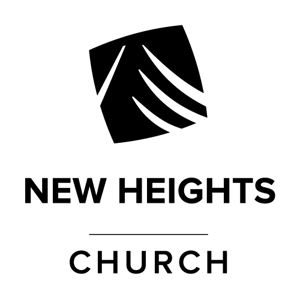 Battle Ground Campus Pastor
---
About New Heights Church
>>APPLY HERE<<
Denomination: Converge
Weekly Attendance: 3,000
Location: Battle Ground, Washington
The Role: The Battle Ground Campus Pastor leads, shepherds, and teaches at the New Heights campus located in Battle Ground, Washington.
Meet New Heights Church:
New Heights Church is on a mission to make more and better disciples of Jesus. We focus on a simple model where we encourage everyone to attend on a weekend, be part of a Community Group, serve in a ministry, own your spiritual growth, and be looking to invite others on the journey toward Jesus.
A multi-site church, we currently have five campuses meeting at four locations. Our Spanish-speaking congregation worships at the same location as our Central Vancouver campus. All of our campuses are located in the same county and within a 20-minute drive from our central offices.
About the Battle Ground Campus Pastor:
The mission of the Battle Ground Campus Pastor is to lead the Battle Ground Campus in making more and better disciples at the Battle Ground campus and in the community.
>>APPLY HERE<<
Job description
>>APPLY HERE<<
The Campus Pastor will:
Champion the vision, mission, and values of New Heights Church at the campus level.


Develop, lead, and manage a unified, engaged, and developing campus leadership team, including staff and volunteers.


Oversee and execute weekend services, with their supporting ministries, at your campus.


Move campus attenders toward engagement.


Be the campus advocate for the needs of your campus at the senior leadership level.


Create and manage the campus budget and annual goals.


Provide pastoral care for the campus.


Teach approximately 12-15 times a year.


What's true about your experience:
At least 5 years of pastoral church staff experience is required.


Background in multisite and large church staff experience is preferred.


Bible or theology undergrad or graduate degree is preferred.


In this role, you will have an opportunity to teach on the weekend at your campus approximately 12-15 times per year. Therefore, teaching experience and teaching success is required for this position.
What's true about your character and abilities:
Has a mature and growing walk with Christ.





Has a passion to make More and Better Disciples in a church environment.





Invests in personal growth and fosters this growth within his family.





Values the leadership and staff culture of the church.





Leads through consensus and collaboration.





Fully embraces the vision, mission, and theology of New Heights Church.





Has a proven track record of developing leaders.





Has a strong gift of leadership.





Possesses excellent verbal and written communication skills that are clear, compelling and compassionate.





Is hard-working and able to motivate others (through vision and relationship rather than fear).





Qualifies as an elder (1 Timothy 3:1-7; Titus 1:5-9).





If married, has a spouse who is vested in the ministry of New Heights Church. She doesn't just tolerate her husband's ministry, but celebrates it in every way.





Is willing to lead a Community Group and coach group leaders.





Maintains proper loyalty to the church and staff.





Has an ability to administrate (to organize and manage the campus team).





Has a heart of a shepherd (to care for campus staff and attendees).





Has a positive disposition, creative thinking, and strong endurance.





Strongly desired and proven soft skills: recruitment, strategic thinking, flexibility, creativity, innovation, mentoring, and culture development.
What It's Like to Live in Battle Ground, Washington:
Battle Ground is a thriving, family-friendly community. With a population of 20,000, Battle Ground has held onto its origins with a rural, small-town charm. But its growth and proximity to Vancouver afford it all the amenities you'd expect of American suburbia.
Comprised of both newcomers and long-time families, Battle Ground has a diverse and vibrant community with plenty of hometown pride! As a whole, Clark County has experienced tremendous growth in recent years, and Battle Ground is no exception. It boasts one of the more affordable housing markets in the area, along with a variety of education options - charter schools, reputable homeschool co-ops, stable public schools, and Christian schools.
If you're an outdoorsman - you will love it! Just minutes from Main Street, you can hike, fish, camp, or swim at Battle Ground Lake State Park, a quaint evergreen-lined crater lake or head out to explore the 154 acres of Lewisville Park along the Lewis River.
Nestled against the foothills of the Cascade Mountain range but less than a 2-hour drive to the ocean, Battle Ground is a great place to enjoy God's diverse creation.
Come for a visit, and you'll quickly discover Battle Ground is an easy place to call home and raise a family.
>>APPLY HERE<<
Apply
>>APPLY HERE<<
contacts smeggers@vanderbloemen.com with any questions