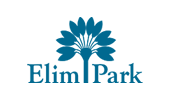 Director of Christian Ministries
---
About Elim Park
The Director of Christian Ministry (DMC) has general oversight to create a spiritual environment according to the Affirmation of Faith of Converge (a.k.a. Baptist General Conference) for the benefit of Elim Park, its residents and staff.
The DCM organizes, develops and coordinates programs and activities to meet the spiritual needs of Elim Park residents following the adopted Vision of the Christian Ministries Department. The Chaplain will demonstrate the biblical character qualifications of a New Testament church leader as described in scripture: 1 Timothy 3:1-13, Titus 1:5-9, and 1Peter 5:1-4.
Job description
Primary Duties and Responsibilities:
The Director of Christian Ministries will direct, oversee, and encourage the responsibilities of the Resident Chaplains at Elim Park.
Excellent and fluid in communication of Theology and evangelism.
Schedules and organizes weekly Sunday morning worship services for all residents of Elim Park.
Plans and conducts worship services as appropriate.
Conducts or attends resident funerals/memorial services as appropriate or requested by the family.
Schedules and takes part in EPP morning devotions (6 days per week) and arranges for Resident Chaplains and other EPP staff to participate as scheduled.
Encourages prayer and Bible study opportunities for residents.
Provides visits and counsel for residents and patients in special need or sick in healthcare or the hospital.
Orders and makes available devotional material.
Keeps informed of Christian Ministry Department related internal and outreach programs.
Attends staff meetings and in-service programs; may present in-service training as necessary.
Maintains regular contact with Converge and Converge Northeast churches.
Prepares and submits an annual budget to the Administrator of Independent Living.
Actively recruits Resident Chaplains from Converge to maintain a full complement of active Resident Chaplains (minimum of 4, maximum of 6).
Provides opportunities and resources for Resident Chaplains to effectively accomplish

Their objectives and responsibilities.

Available to do basic Christian counseling for residents and staff.
Other Opportunities
May develop and establish a prayer partner program.
May attend workshops, seminars, conferences as appropriate to the chaplaincy.
May attend Converge (BGC) and Converge Northeast meetings.
May serve as pulpit supply in area churches.
Work Area and Working Conditions:
Will be provided with a well-equipped office suitable for assignment and personal counseling.
Personnel Qualifications:
Required to sign and affirm the Articles of Affirmation as outlined in the current Converge Bylaws
Ability to preach.
Converge affiliated church ordination preferable
Suitable advanced degree from an accredited theological institution.
Gerontological background/education/experience is helpful
Previous pastoral or chaplaincy experience preferred.
Experienced in counseling and visitation.
Other Suggestions:
Candidate should be able to present a significant personal profile and assessment (i.e. Strengths Finder, SIMA, Myers Briggs, etc.)
Candidate should understand and commit to a mission objective which "honors God in all we do through the evangelistic objectives to preach the Gospel to all in our sphere of influence.