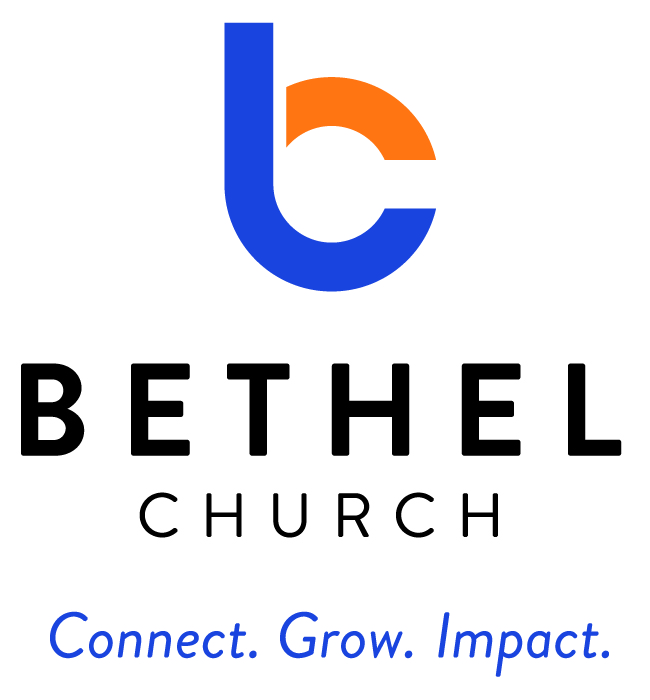 Pastor of Students and Online Engagement
---
About Bethel Church
Bethel Church is an inter-generational church comprised of all age groups averaging around 400 in attendance at our weekend services. A recent baby boom is filling our newborn nursery – while at the same time there are a number of solid families who have been attending for the better part of 20 years, and we love the thought of maintaining the balance of young and old doing life together – challenging one another to grow along the way. The church has quality building facilities including a separate gym, fellowship hall, and two kitchens. With additional undeveloped land, Bethel has room to grow when the need arises. Bethel has a full complement of ministries that address both internal and community needs. There are men's and women's ministry events as well as small groups that meet regularly. While each Wednesday, free meals and fellowship are provided at our Community Supper along with age-appropriate programming for all children from birth to high school.
Bethel Church is located in Owatonna, MN. Owatonna is a city of about 26,000 people, with a small town feel. Rochester, Mankato, and the Twin Cities, are each just a 45 minute drive. You may appreciate the quiet and friendly small town feel of Owatonna, yet there is easy access to the arts, recreation, shopping and professional sports that the surrounding larger cities offer.
Owatonna provides an ideal setting to live and raise a family. With its many churches, parks, community band and orchestra, sports, great places to eat, and walking/biking trails, Owatonna is a comfortable place to connect with friends and neighbors. Owatonna values it's quality public school system and multiple private school options. The Owatonna Clinic is part of the world famous Mayo Health System. In 2009, the Owatonna Hospital moved into an all new facility. Home to many shopping options, including big-box stores and Cabela's, residents can choose to shop locally for most any need..Owatonna has an active arts community, with an arts center that displays and teaches art in many forms. The Little Theatre of Owatonna, as well as the Jr. and Sr. High Schools, put on live performances throughout the year. Owatonna has a first class system of parks and recreation facilities, including a water park and an indoor tennis facility.
Job description
JOB DESCRIPTION
Bethel Church Pastor of Students and Online Engagement
JOB SUMMARY
This position accomplishes our mission of making disciples by:
Overseeing the process of CONNECTING students in Owatonna to God and others, GROWING them as disciples of Jesus, and helping them IMPACT our community with the Gospel. (75%)



Creating and overseeing our church's online presence (social media outlets, and other engagement tools). (25%)



SUPERVISION

Report to: Senior Pastor
Expected ministry oversight: Students (6th-12th grade); Online Engagement (social media and web)

QUALIFICATIONS
Must have a vibrant and maturing relationship with Christ.

Must show a faithful presence and pursuit of leadership characteristics as listed in 1 Tim.3 and Titus 1.

Must subscribe to the Bethel Church statement of faith.

Must have an understanding of teenage psychological development, and the skill to set up effective ministry initiatives that take such principles into account.

Must demonstrate a genuine love for and maintain a good rapport with young people.

Must be sensitive to the needs and pressures of teens with a knowledge of possible solutions.

Must be able to exercise initiative and judgment as an independent worker.

Must be able to train and develop adult leaders.

Must have a knowledge of various social media tools and an understanding of how to use them effectively.
DUTIES AND RESPONSIBILITIES
GENERAL
Participate in worship services as needed (announcements, readings, etc).

Attend weekly meeting with staff for prayer and planning.

Attend monthly goal check-in with senior pastor.

Review and discuss annual job performance evaluation.

Continue growth and development through conferences, reading, and exchange of ideas with others.




YOUTH MINISTRY
Provide oversight of ministry initiatives to 6th-12th grade youth and volunteers – assuring it always aligns with the mission and vision of the church.
Connectedness through small groups

Reaching others with the Gospel

Development of student leaders

For example, visit homes, attend school events, and make hospital visits. This also includes being aware of current youth development and culture.

Be an advisor and resource for all youth leaders/volunteers under your care.



Be acquainted with the personal lives of the students (either directly or through volunteers).



Provide and oversee consistent Biblical teaching in different student ministry venues (this includes approving any and all curriculum used in the youth ministry realm).



Maintain effective leadership for each student ministry initiative. Recruit and develop leaders (small group and others) and entrust various aspects of Youth Ministry to them.



Provide formal and informal forums for frequent communication, encouragement, and training for parents of youth.



Innovatively reach out to non-Christian youth in our community.



Utilize church technology tools (website, church app, ccb, etc) to promote upcoming events in Student Ministries.



Publish calendars and event/programming information in a timely fashion where appropriate.
ONLINE ENGAGEMENT
Create and maintain an engaging presence for our church (as a whole) in any major social media spaces (Facebook, Twitter, Instagram, others).
Schedule posts regularly.

Edit and share any videos, interviews, etc released by the church.

Work with the Welcome Team Director and Worship Director to provide an engaging online experience on Sundays for those who can't be in the building.

Podcast organizing, Church App usage, Youtube channel, etc.



Utilize other online tools to better engage people with church content throughout the week.



Set up (within a specified budget) a SEO plan so that our ministries and content can be found by those searching with relevant questions.



Work with and delegate to the Office Administrator approx. 5 hours per week of administrative responsibilities, especially as online engagement overlaps into areas of our Church Community Builder database, website, and Church App.



Work with other ministries and teams to get their information and personalities into online spaces.



Support other ministries and teams by getting them the online tools needed to get their ministries beyond just in-person events and into online accessible venues.
Apply
To apply begin by sending your resume to SearchTeam@BethelOwatonna.com. You can find more information about the job and how to apply at www.BethelOwatonna.com/opportunities