Stories of impact
Inspirational stories and news of God's work throughout the Converge movement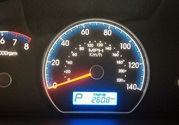 You need gauges. Whether it be in life or in ministry, gauges help identify if you're in the right place, if it's the right time, and if you're spiritually, mentally, emotionally, or relationally ready to meet the challenge. This is even more important when your surroundings are unfamiliar or uncomfortable.
---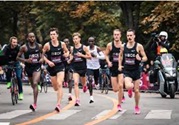 On a misty morning in Vienna in October 2019, the first human in history ran a marathon in less than two hours. Eliud Kipchoge ran the 26.2 miles in 1:59:40. That's averaging one mile about every four and half minutes – for 26.2 miles! This was not a marathon record, as it wasn't an official marathon. The location, circuit, time of year and time of day were all carefully chosen to help Kipchoge run a sub-2 hour time. He was also the only one running, well, sort of...
---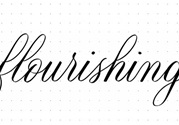 A healthy church. Though it may look different from church to church, it's the desire and goal for every pastor. My growing conviction sees a virtuous cycle where  flourishing people help build a thriving congregation which is sustained by a healthy pastor and leaders. These leaders then invest into the flourishing of individuals and on it goes.
---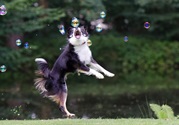 While having lunch with a friend, I found myself drawing on a napkin as I illustrated my growing conviction that the key factor to a thriving congregation filled with flourishing people is a healthy pastor.
---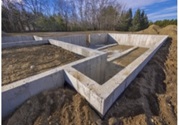 Recently Barna released its most recent State of the Paster survey. The survey revealed the top reasons for pastor burnout are stress, loneliness, isolation, and politics. When you look back over all that's happened in our country and world the last two years, this isn't surprising. Some of you that are reading this are teetering on the verge or burnout, or worse.