Stories of impact
Inspirational stories and news of God's work throughout the Converge movement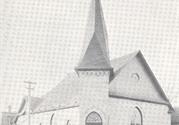 Prior to his retirement from Temple Baptist Church (now Communitas Church) in Brainerd, MN, Bob Evan was researching historical documents for the church's 130th anniversary. He came upon a number of "newsletters" and meeting minutes from the origins of the church. The newsletters were written by and to, other Swedish immigrants in the Brainerd area. And, they were written in Swedish.
---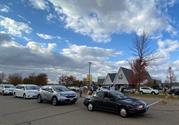 Truckfulls of food provided by USDA allow CNC churches to serve their communities.
---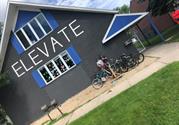 Believing God was calling the church to be "in the city, for the good of the city," it became obvious that Elevate needed the building so serve as a youth group for the city.
---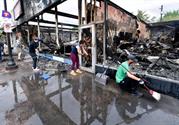 In May 2020, Converge North Central was the epicenter of all that has come from George Floyd's death. Amid that devastation, God's Spirit poured out as people came to Christ and were baptized. Converge from across the country supported the Rebuild Relief fund with donations totaling over $25,000. Thank You! These gifts from God have been redistributed and initially were used for some short term clean-up and meeting needs from the neighborhoods. As additional funds came in, God continues to use His resources and people toward long-term Kingdom building flowing directly out of that initial turmoil. God is at work! Converge North Central is thankful for our many Pastors and churches who stepped up and demonstrated mercy, grace, and being the hands and feet of Jesus through this challenging time.