Story
My name is Zach Gustafson, and this summer I am going to be attending the Alliance for Transatlantic Theological Training (AT3) Summer Internship Program in the UK. I have felt called to step out of my comfort zone and to reach out to those who do not know Jesus and spread the Word of God. Recently, I have been interning at Rock Point Church in the Pre-teen and Middle School Ministries and that has fueled me to take the next steps in my walk with Christ and pursue this summer internship.
When I join AT3's Summer Internship, I'll be immersed in a new culture as I serve alongside locals and travel the country. I'll forge deep friendships with fellow interns and become life-long friends with locals and internationals from my placement church in the UK. All the while I will have the opportunity to spread the Word of God and open up doors for my future launch into ministry.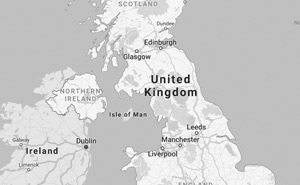 United Kingdom //
Our greatest privilege is joining Jesus in what he is building: his church. When we reach across the street and around the world with the gospel—locally and globally—we impact lives for eternity.
Personal ministry funds
Donate to a missionary to help provide specific tools and equipment needed to advance local ministry.
Live out your faith today. Help take the gospel to the ends of the earth.