Story
After serving with Converge in Brazil for 30 years and experiencing many of the rewards and challenges of cross-cultural ministry, Debra and I resonated with the invitation to use our life experiences and training to contribute toward encouraging other missionaries through member care. As director, one of my most important goals is to build a Member Care team that can serve our missionaries through such activities as regular communication, visitation, prayer and personal debriefings. Member Care is a priority of Converge because Jesus cares for the overall well-being of our missionary staff and their families. We believe that it will enable our staff to be more fruitful in the ministries where God has called them, and be better equipped to serve as long as he would want them there.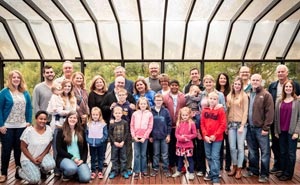 Member Care – Asia & Latin America //
We have the privilege of gathering with our missionaries all over the world.
Personal ministry funds
Donate to a missionary to help provide specific tools and equipment needed to advance local ministry.
Live out your faith today. Help take the gospel to the ends of the earth.