Story
Hello, my name is Samantha Lind and I am a Junior at Moody Bible Institute, focusing on pre-counseling/Human Services. I'm originally from the suburbs of Chicago where I've spent my entire life. When not working, you can find me checking off my bucket list of things to explore in Chicago, trying out new baking creations, studying Greek, grabbing Chick-fil-a with my friends and reading a good book.
I was called into the counseling field in the spring of 2017 and desire to use my giftedness and ministry training in churches all around the globe. I have a desire to share Christ with people from all backgrounds. I have much to learn about what it means to be a counselor to those who come from different cultures. This is why I have decided to go to the UK this summer with the Alliance for Transatlantic Theological Training (AT3). I want to step into a different culture and offer my gifts unto the Lord, while at the same time learn from those in the UK.
While overseas this summer I'll have hands on serving experience in a church in the UK; as well as receiving solid biblical training through mentoring and a major specific conference. I'm excited to serve the people of the UK this summer, but I'm even more excited to see what the people will teach me through Christ.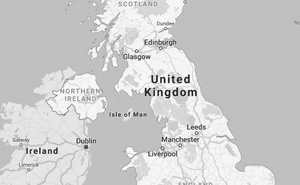 United Kingdom //
Our greatest privilege is joining Jesus in what he is building: his church. When we reach across the street and around the world with the gospel—locally and globally—we impact lives for eternity.
Personal ministry funds
Donate to a missionary to help provide specific tools and equipment needed to advance local ministry.
Live out your faith today. Help take the gospel to the ends of the earth.